dyslexia as a differnce 
My intention for Unit X was to create a 2-3 minute animation for audiences with dyslexia and for audiences who do not know much about dyslexia. The aim is to empower those with this learning difference and educate those who do not understand what it means to be dyslexic. This was a self driven project however I have the intention of organisations such as Made by Dyslexia being potential clients. 
Structuring the animation
In order to have a clear message and structure in my animation I began by writing the script in the form of a Ted talk, using a guide on their website as reference.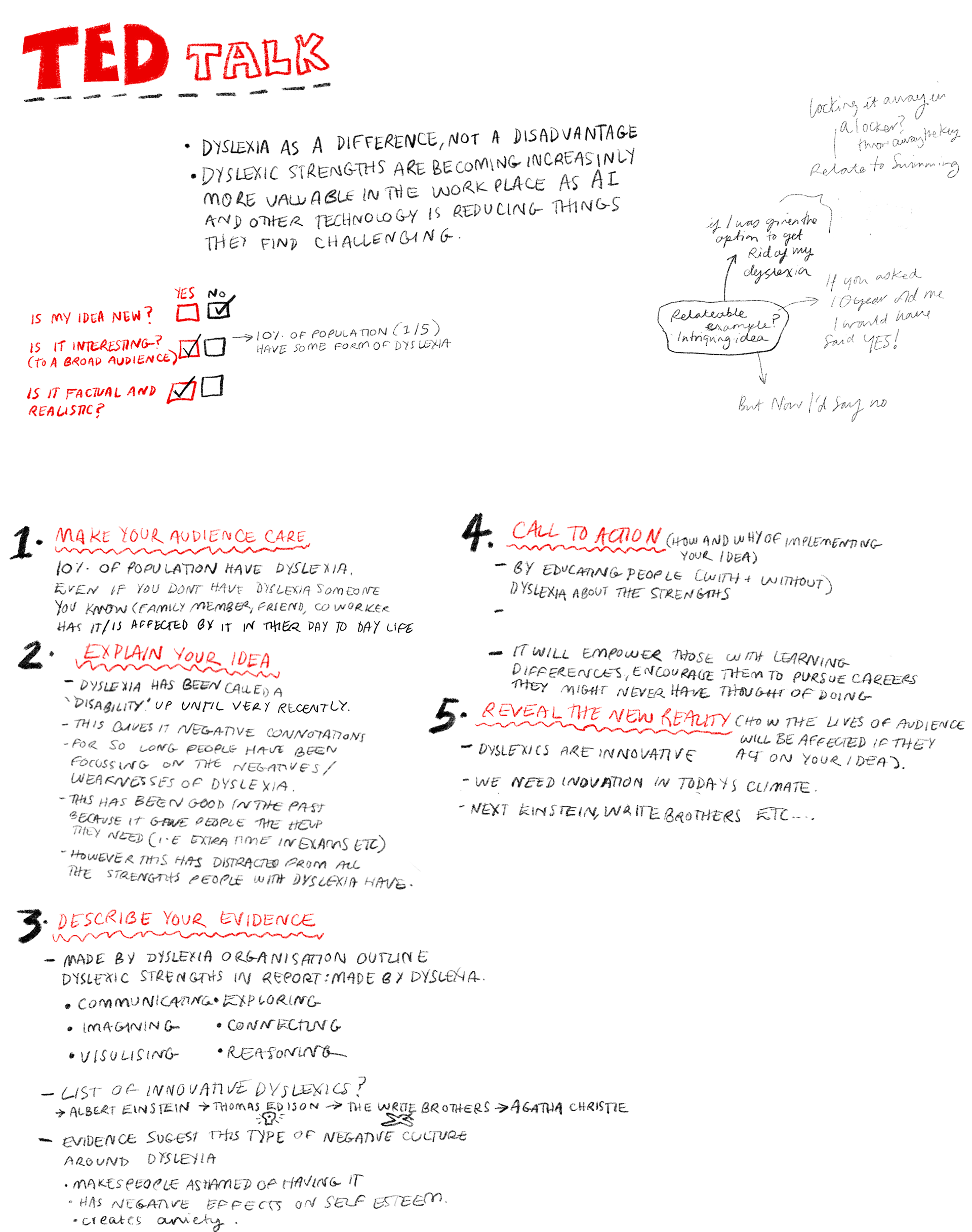 Responding to text with images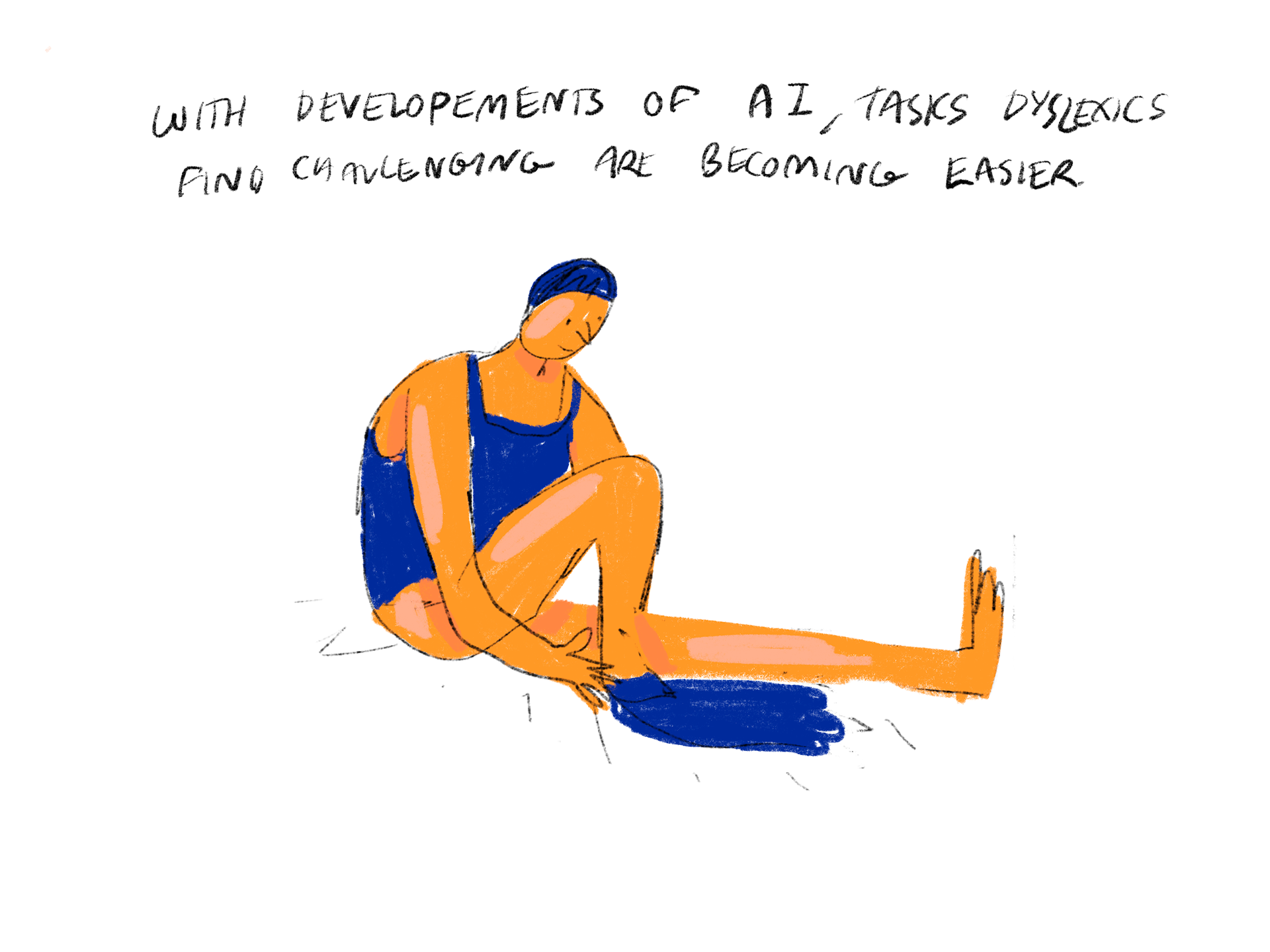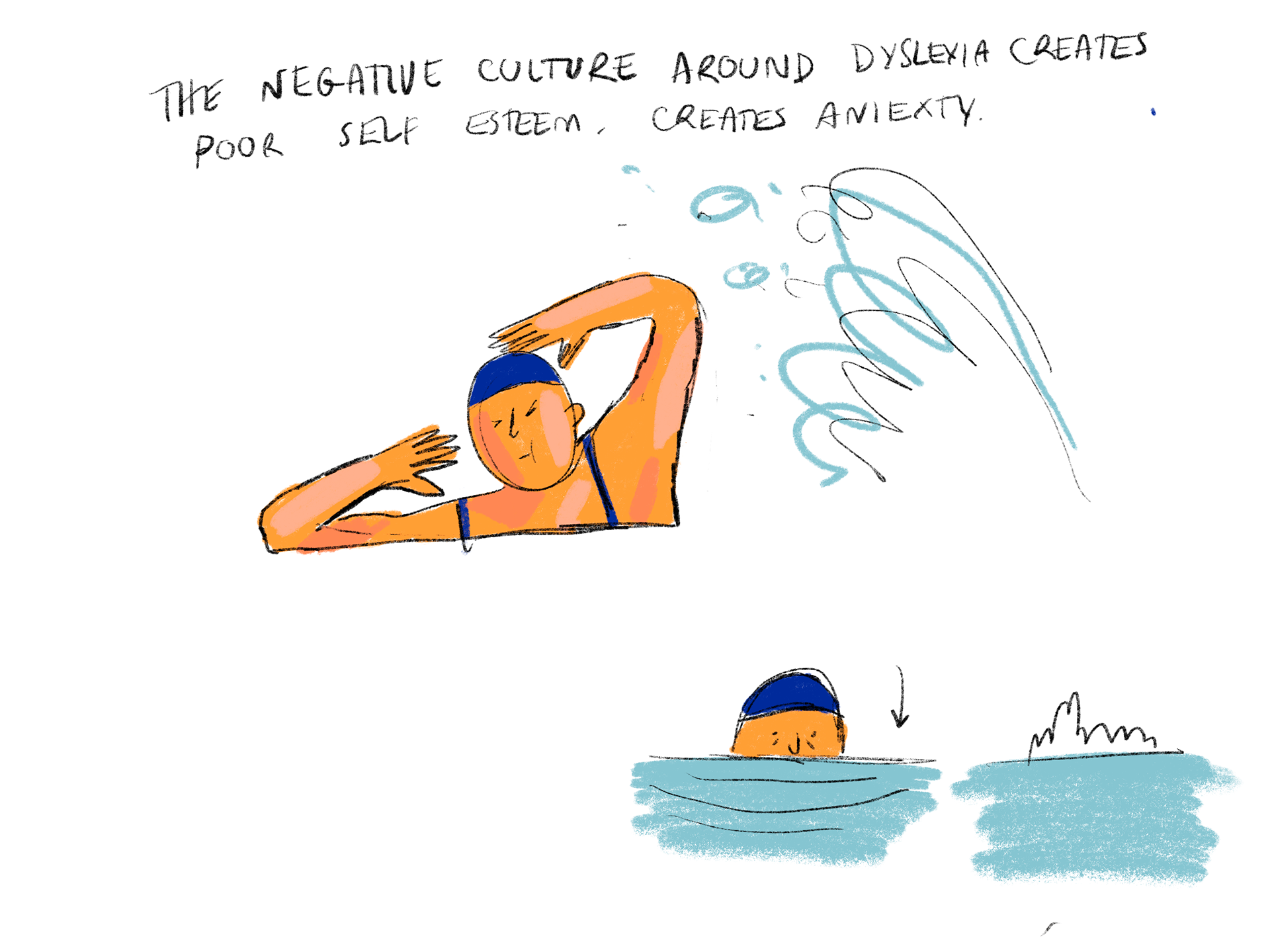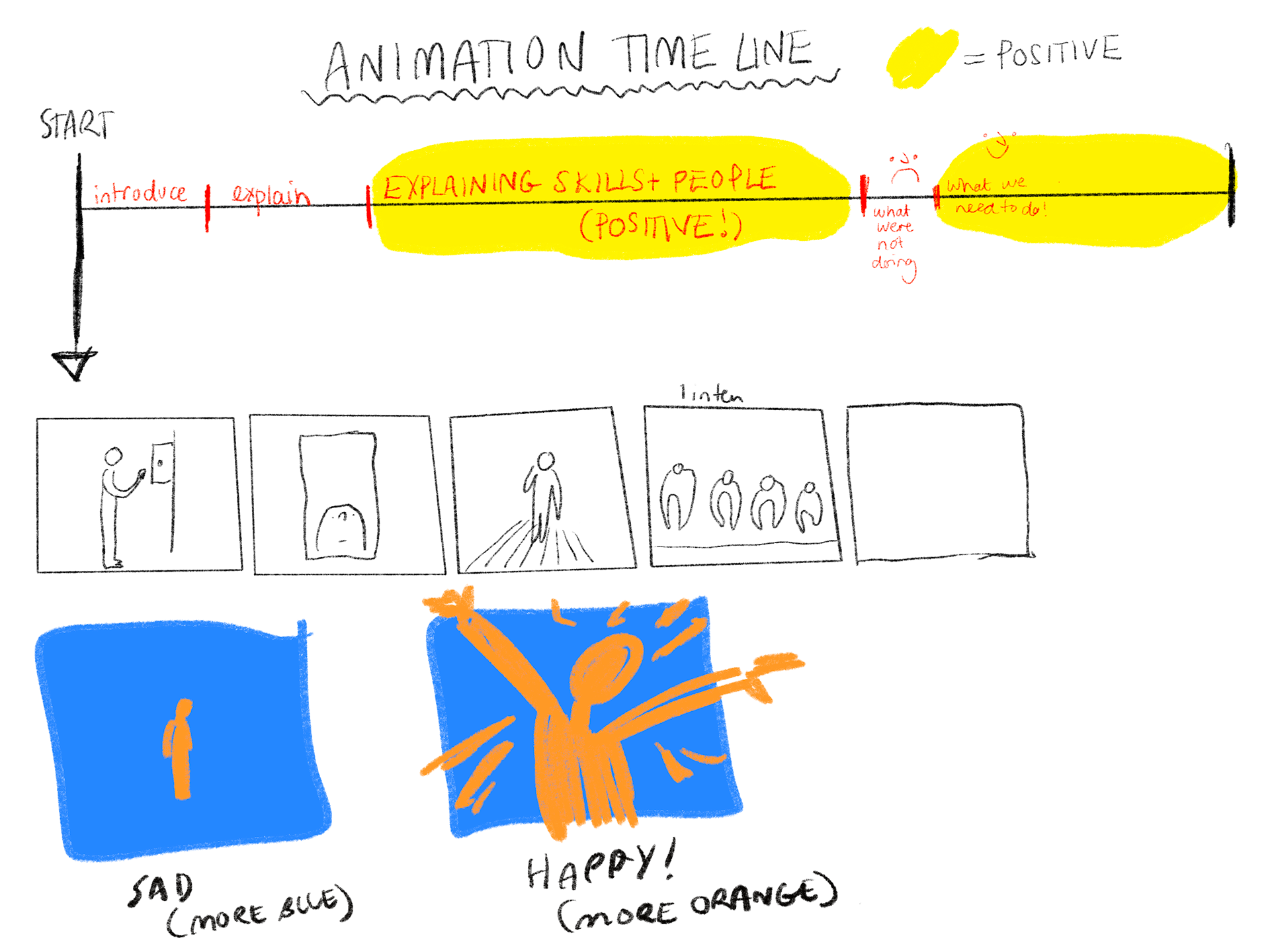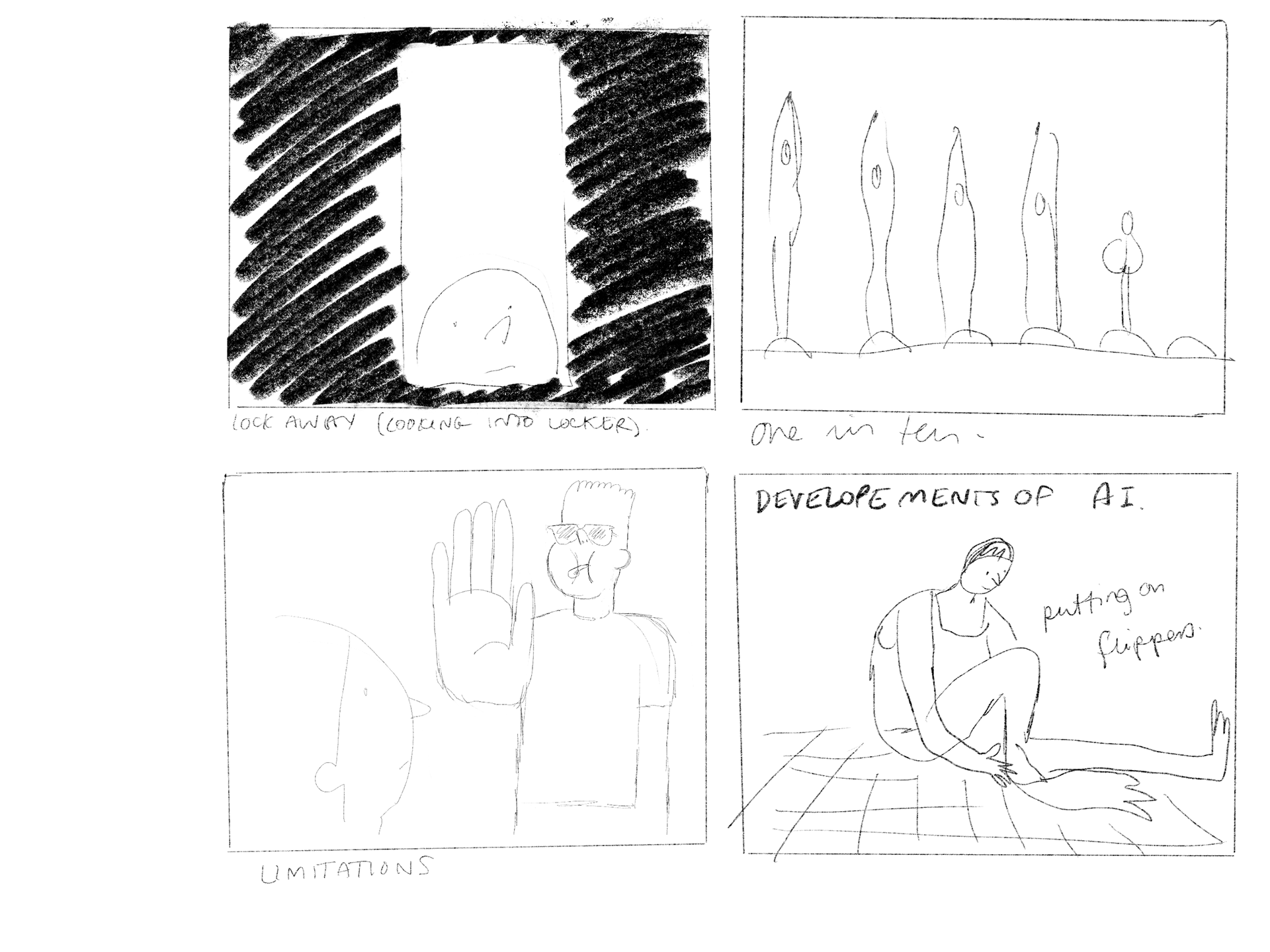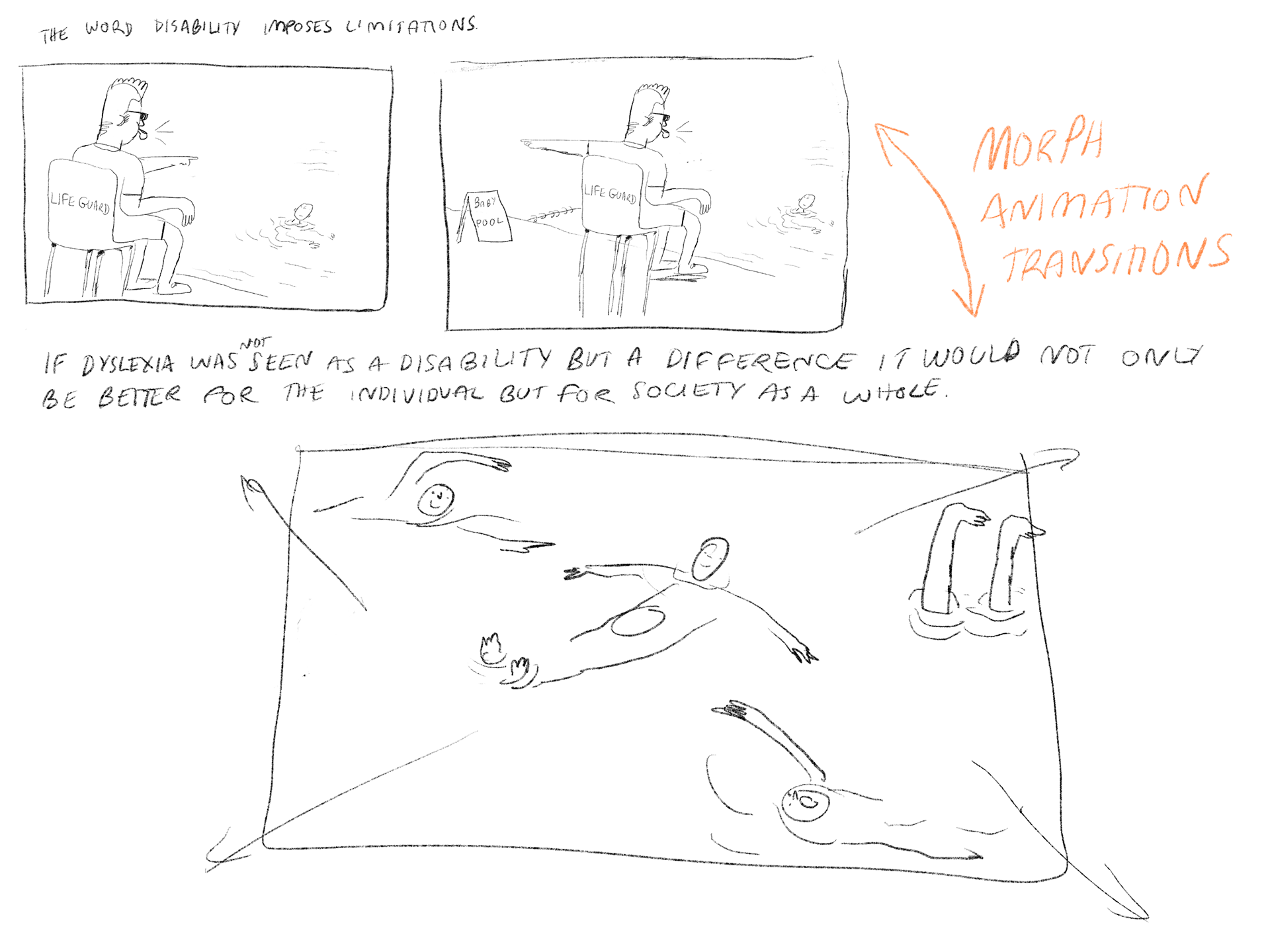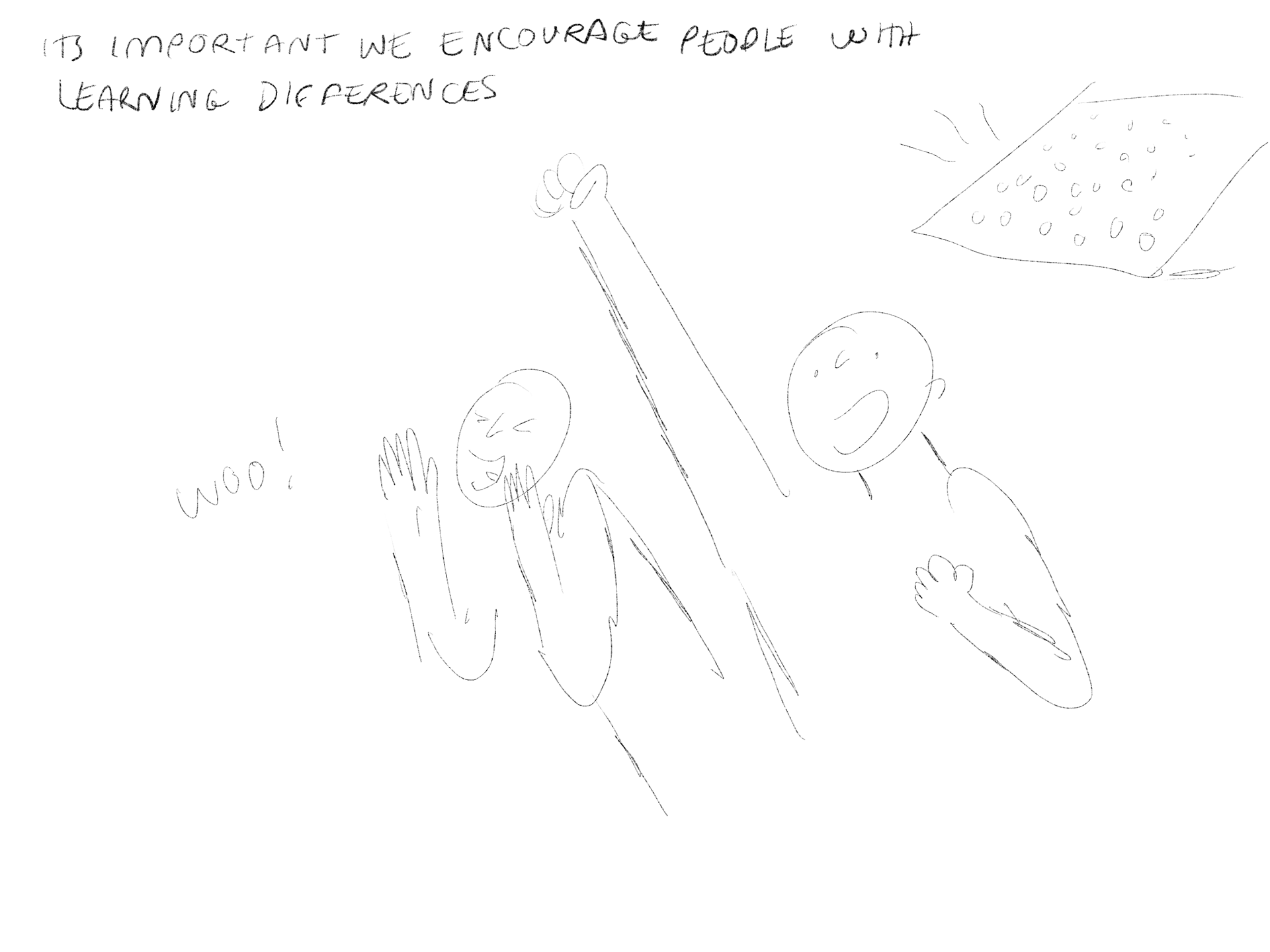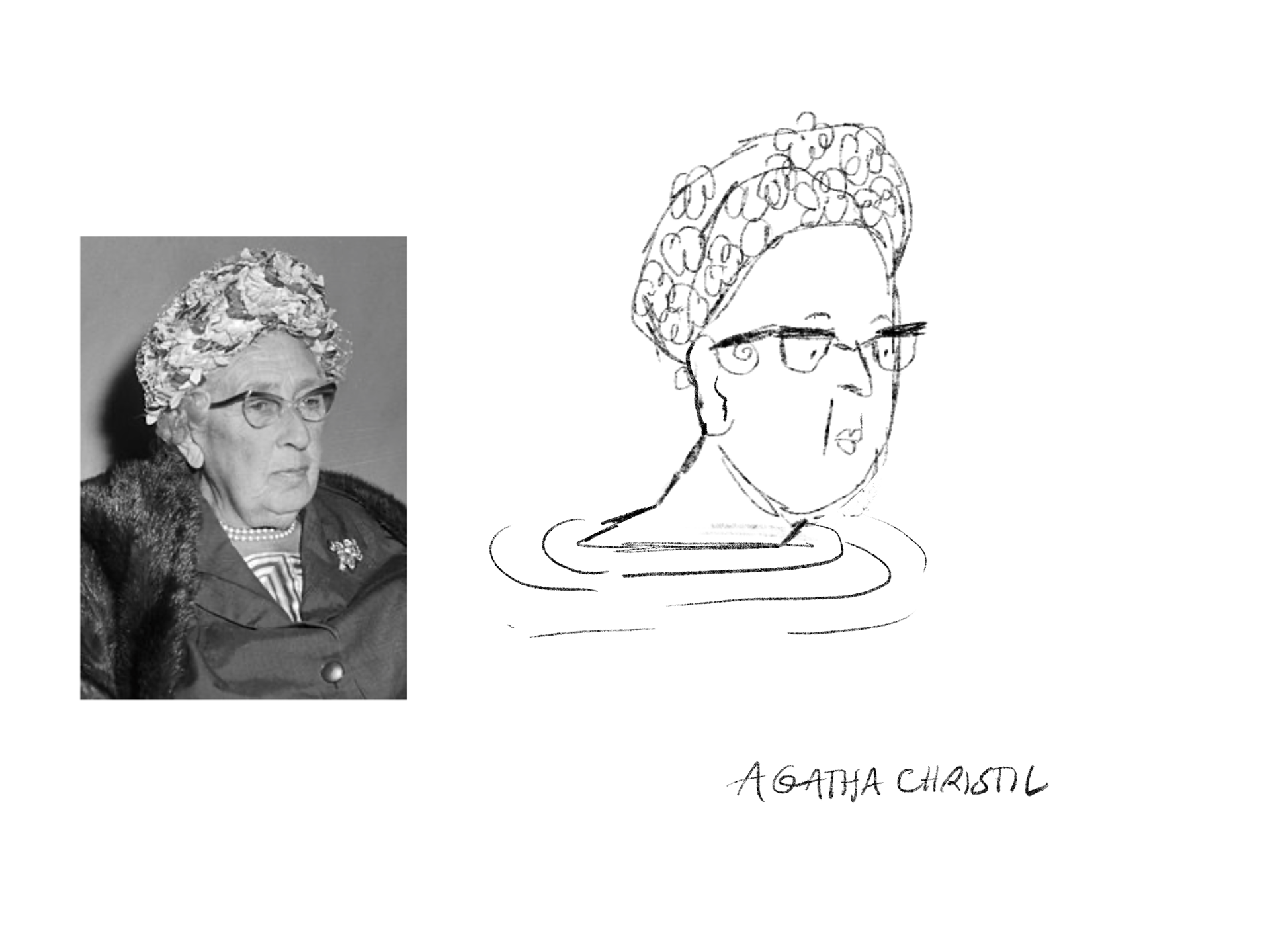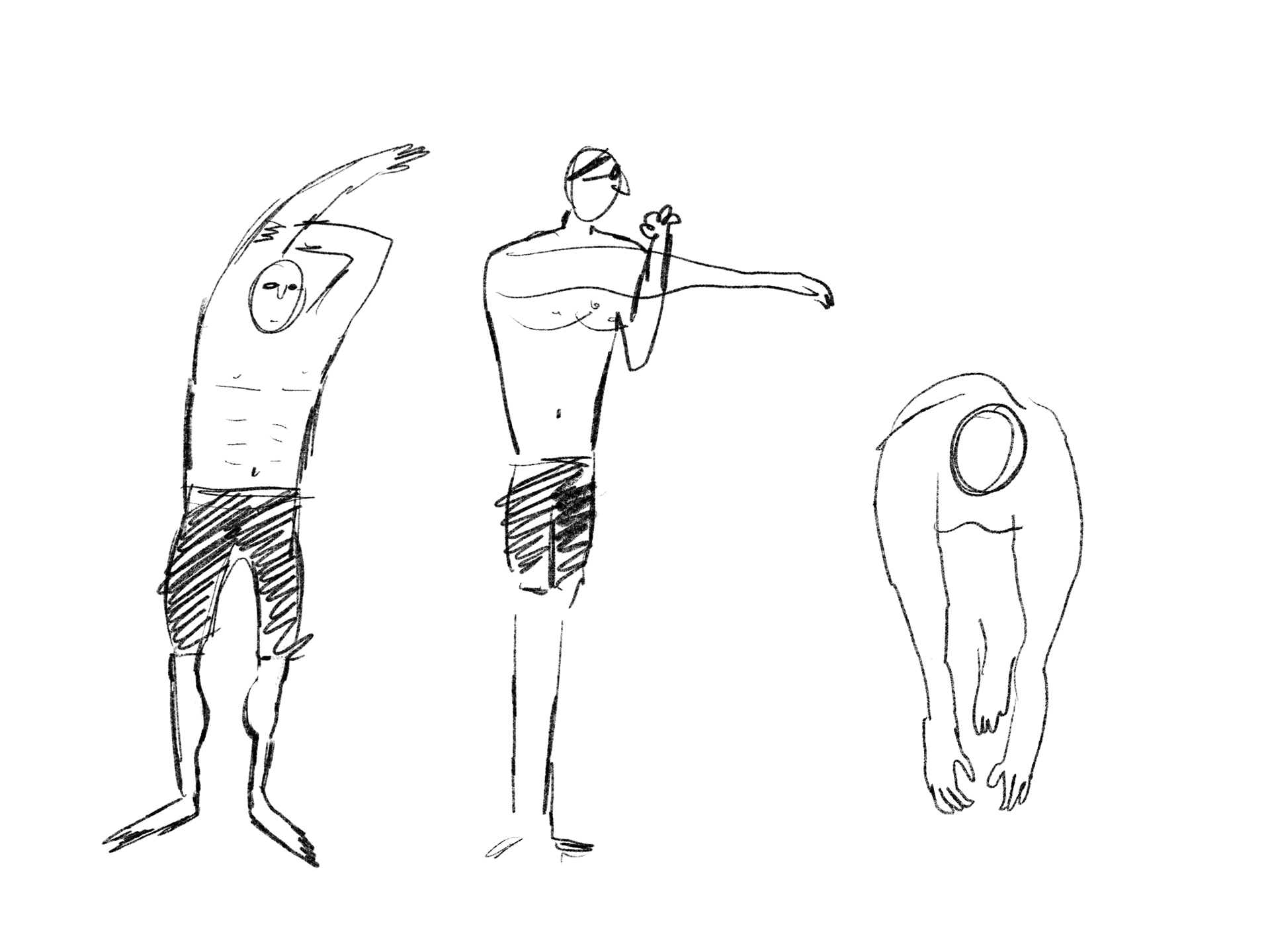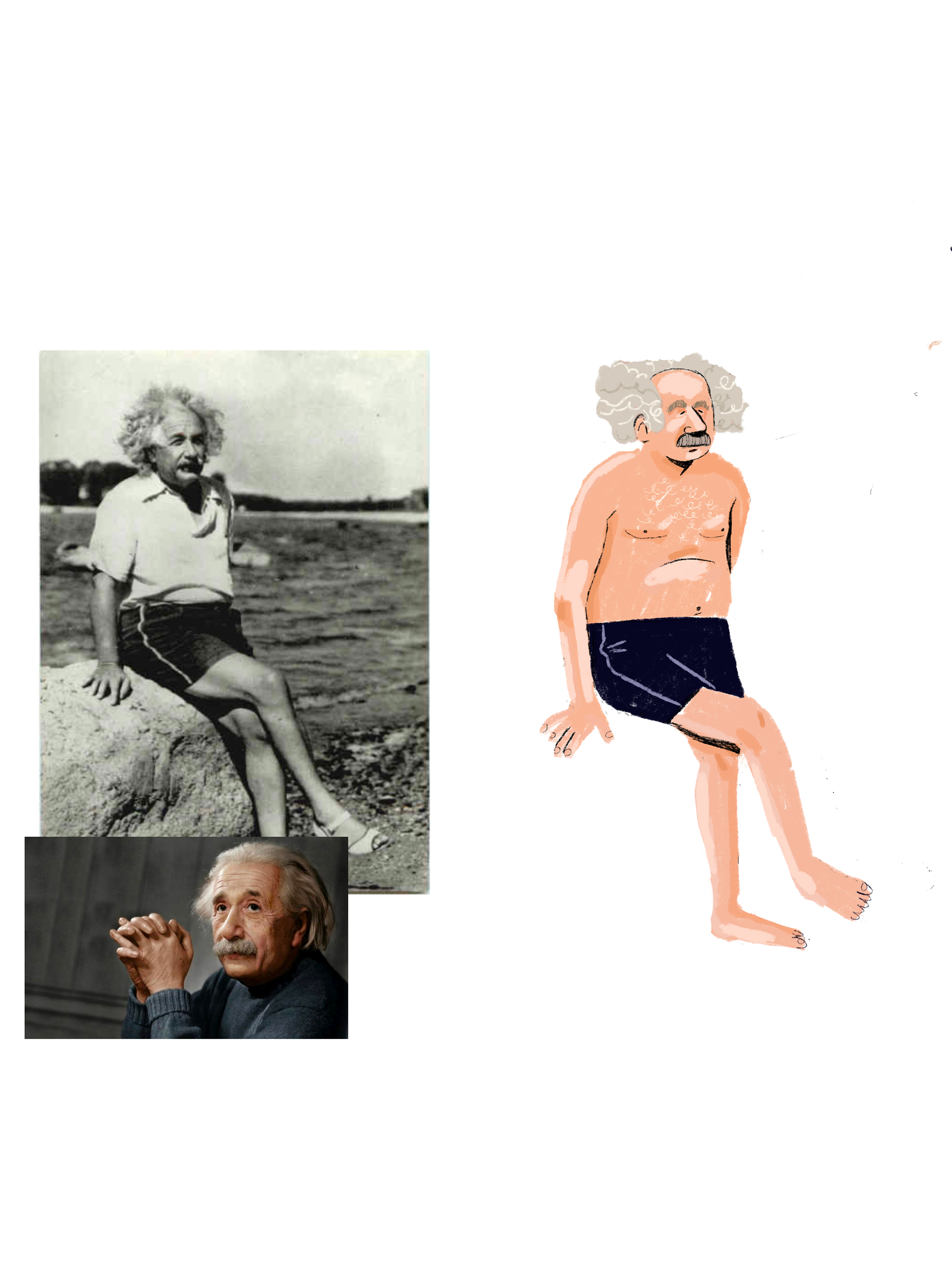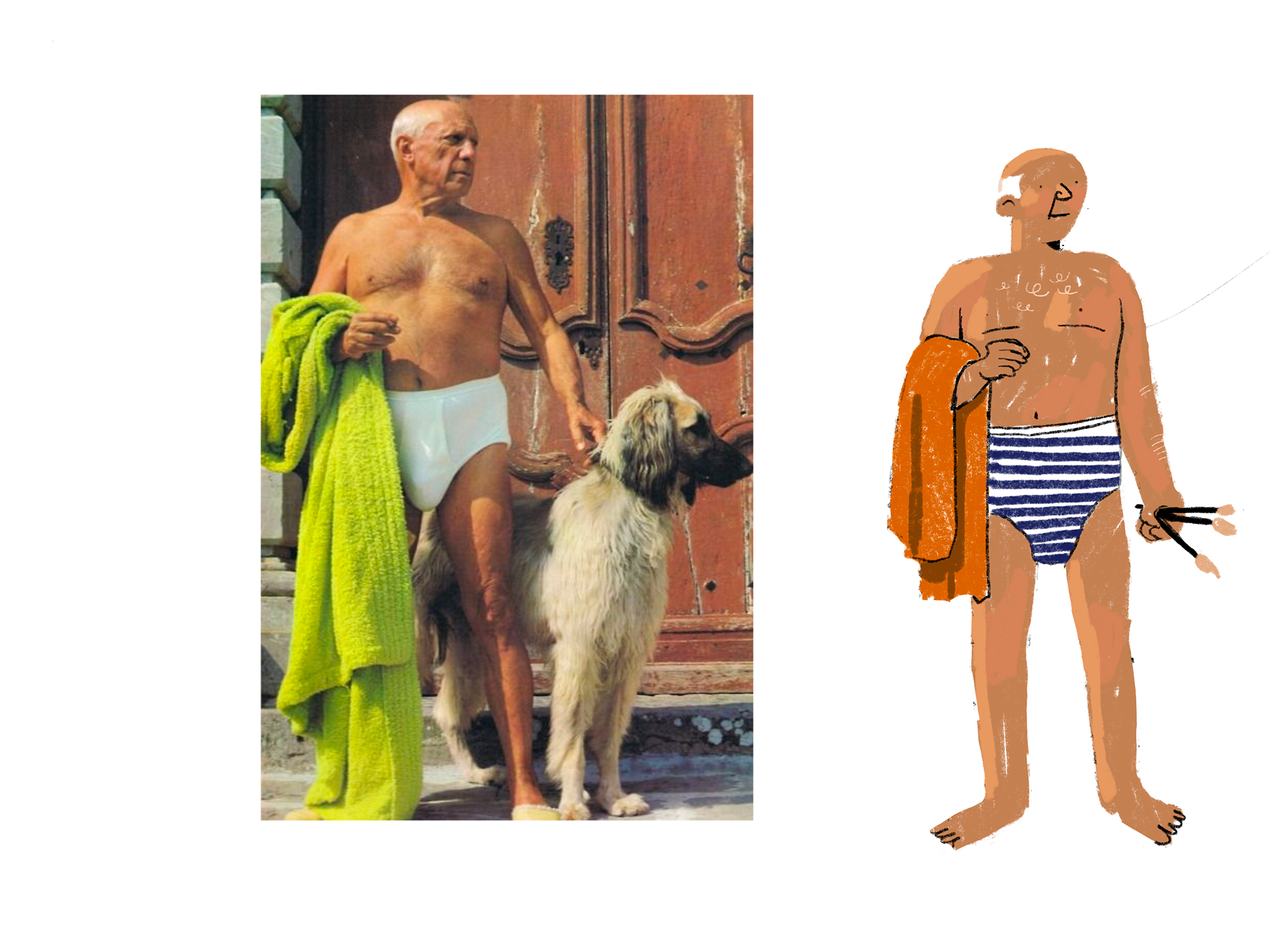 Tutorial with Jonny Hannah
focussing on the details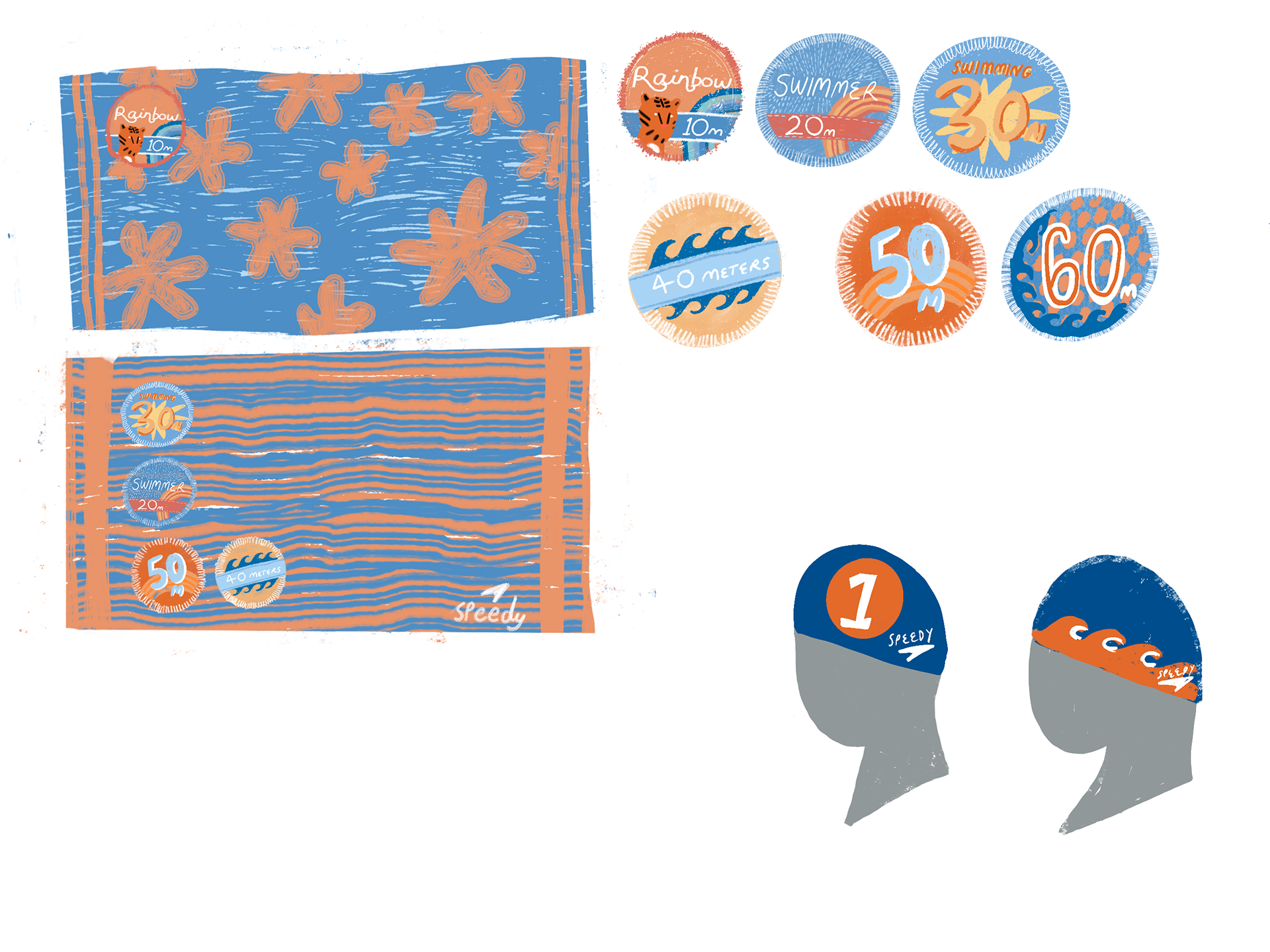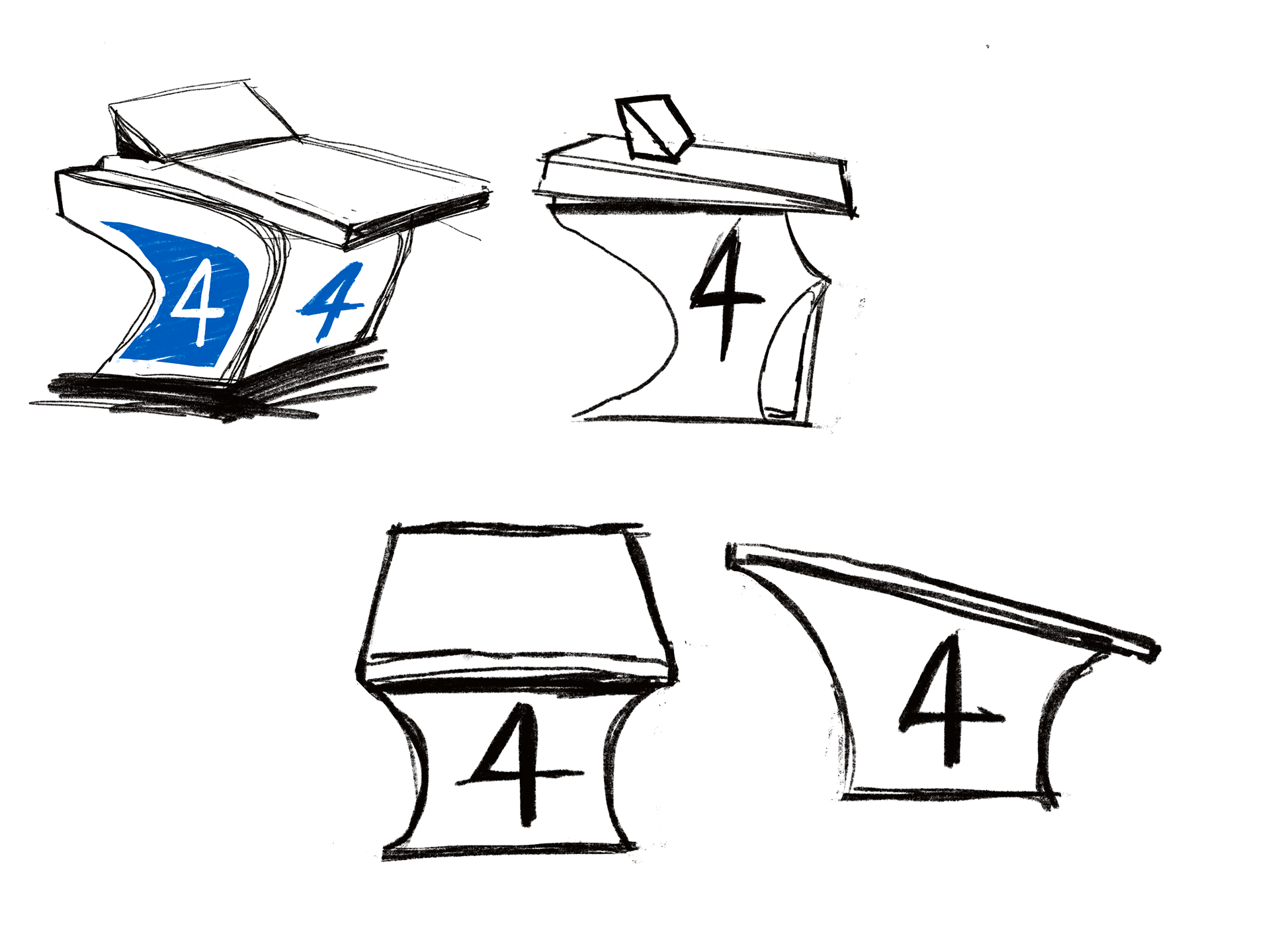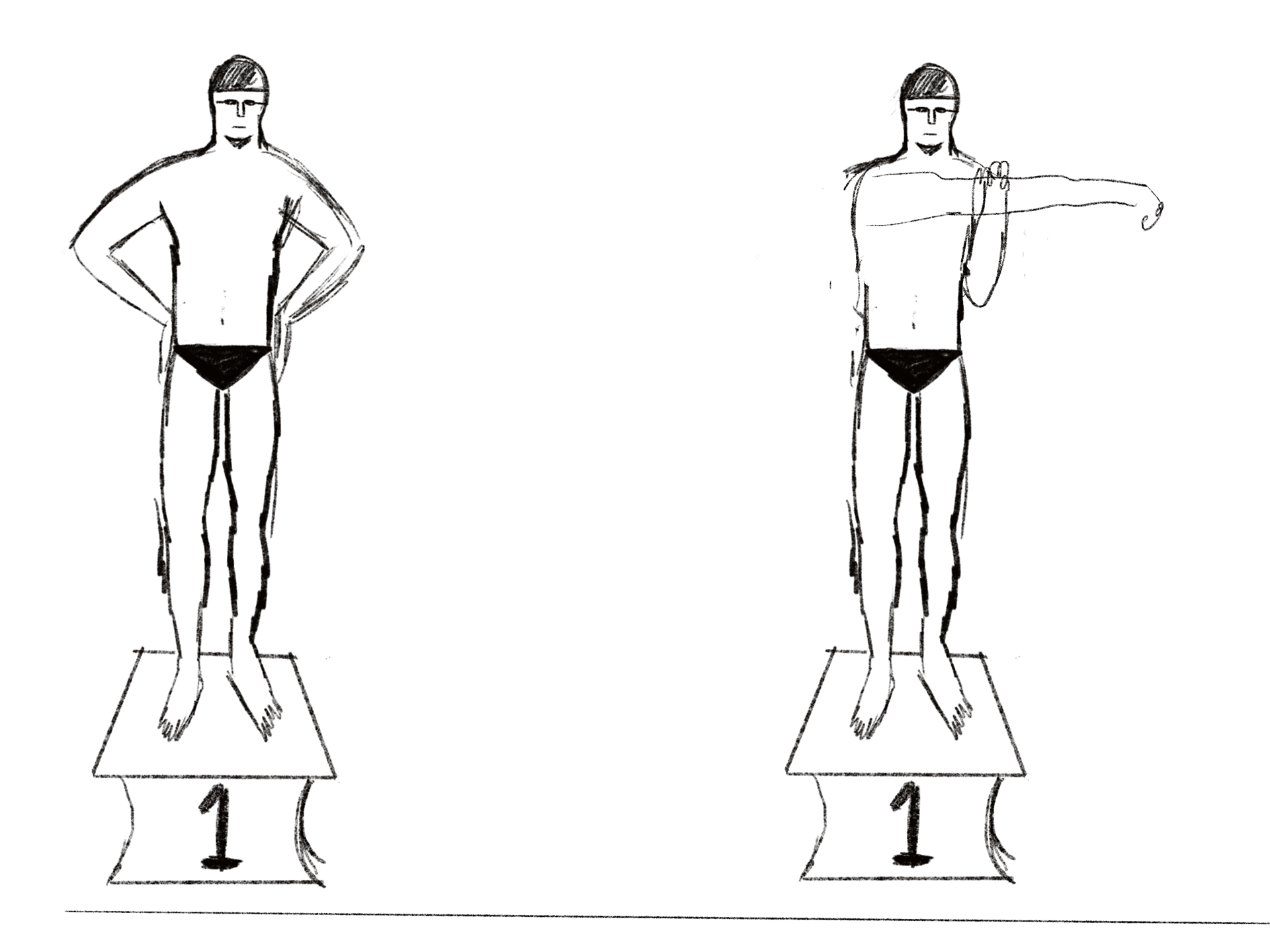 setting the scene
Before I started storyboarding I decided to map out the location for the opening scene of the animation. These are fictional locations of a swimming pool changing room and pool side based on my memories from the pool I went to as a child/ teenager.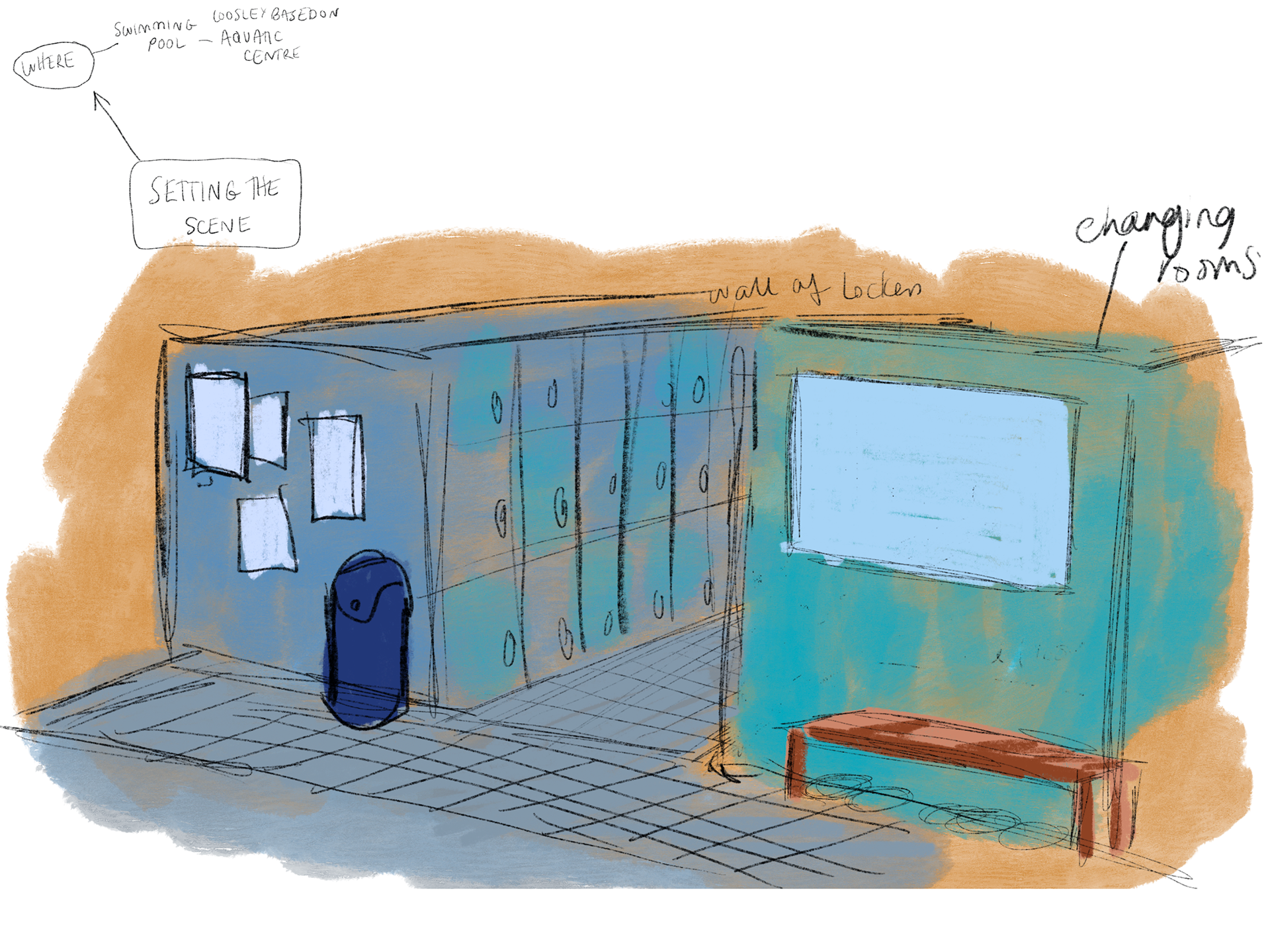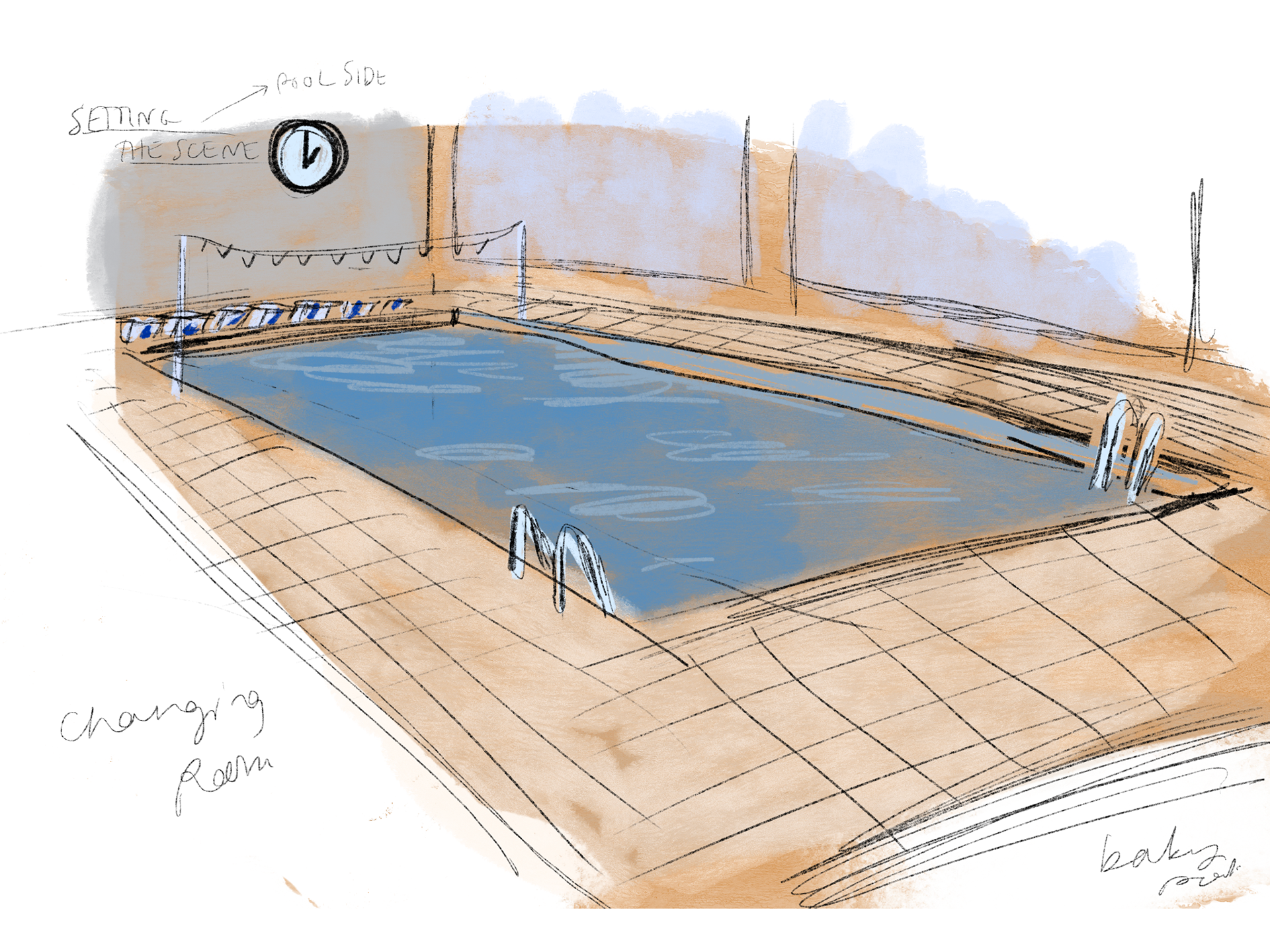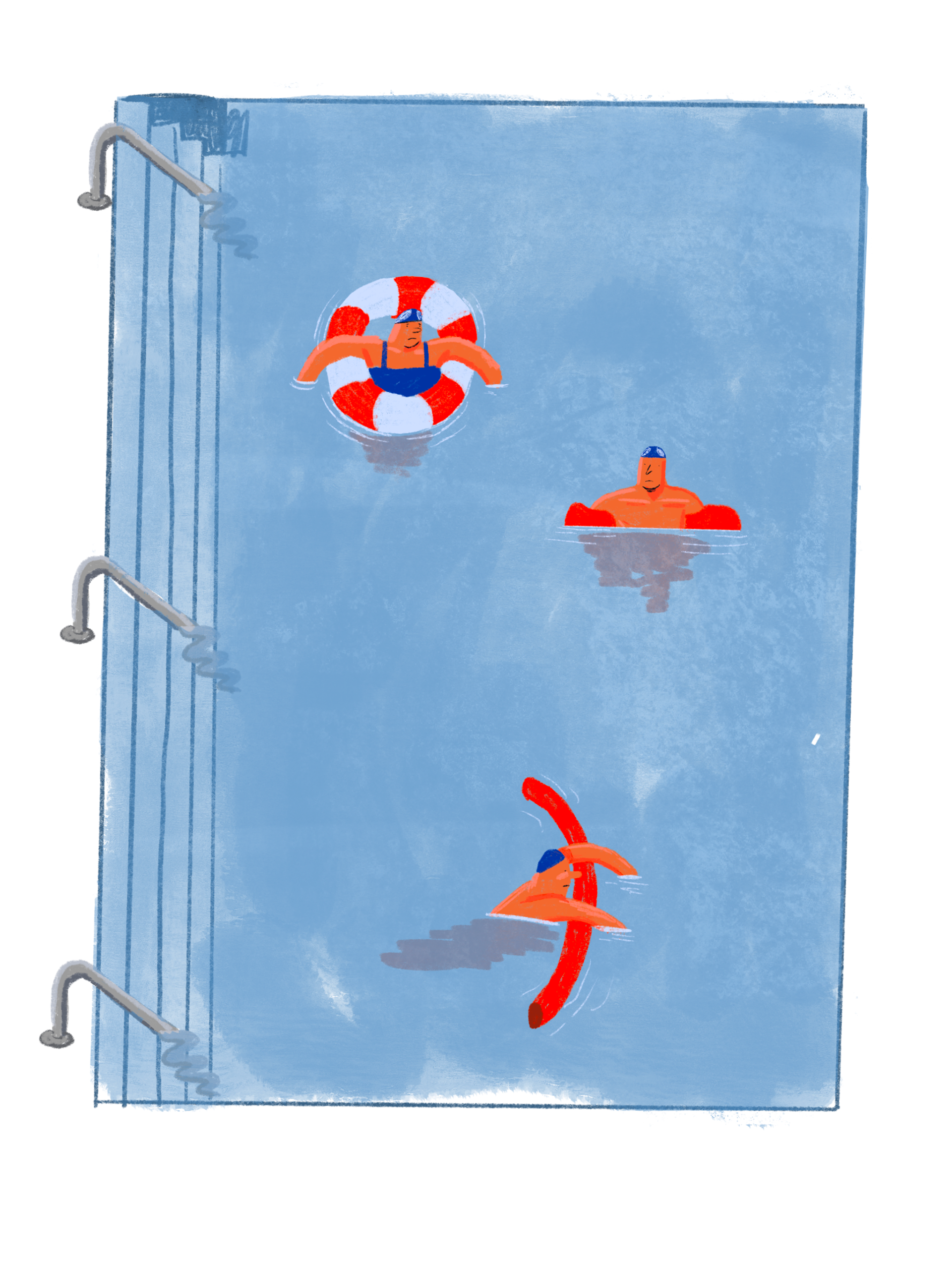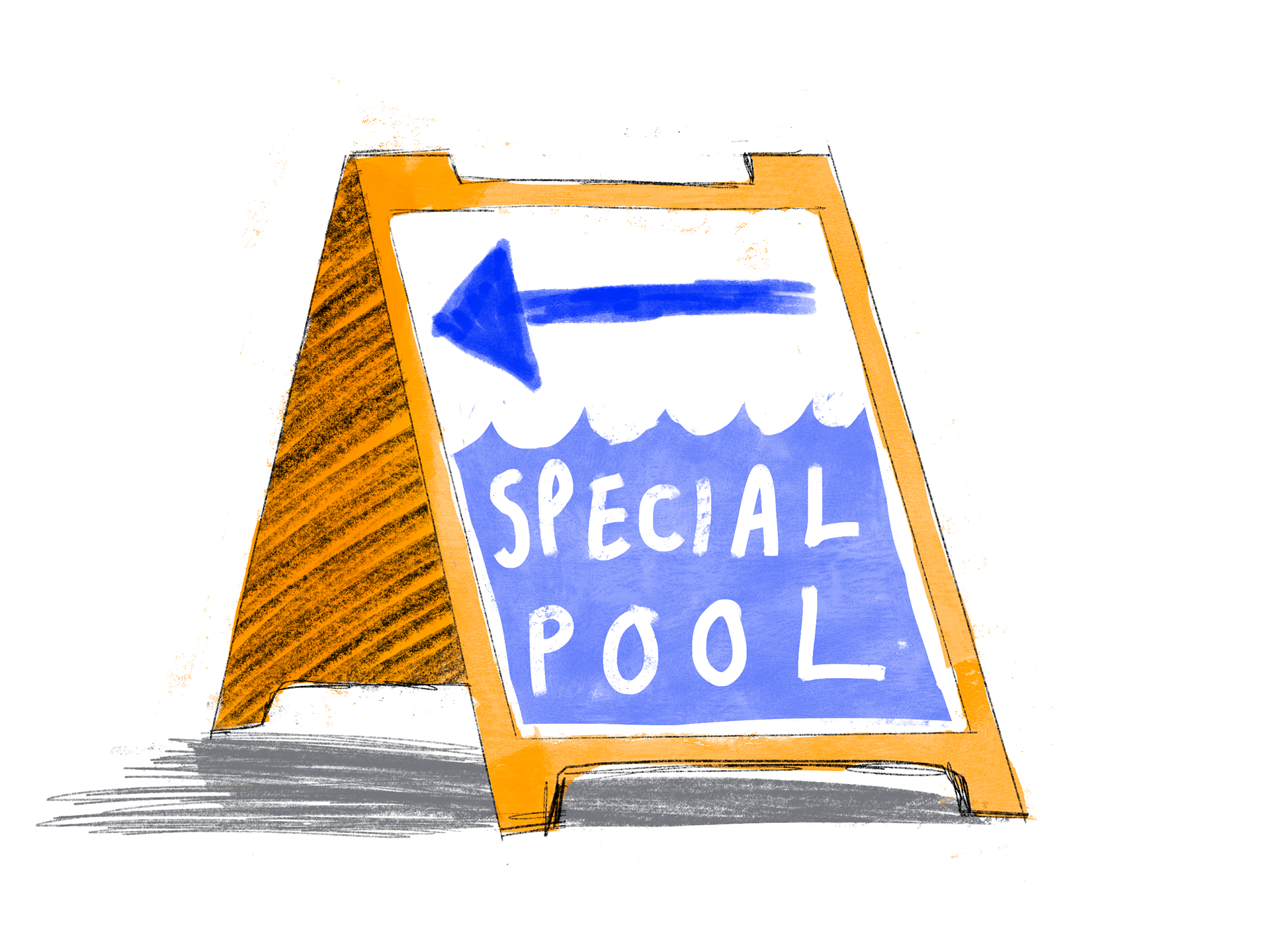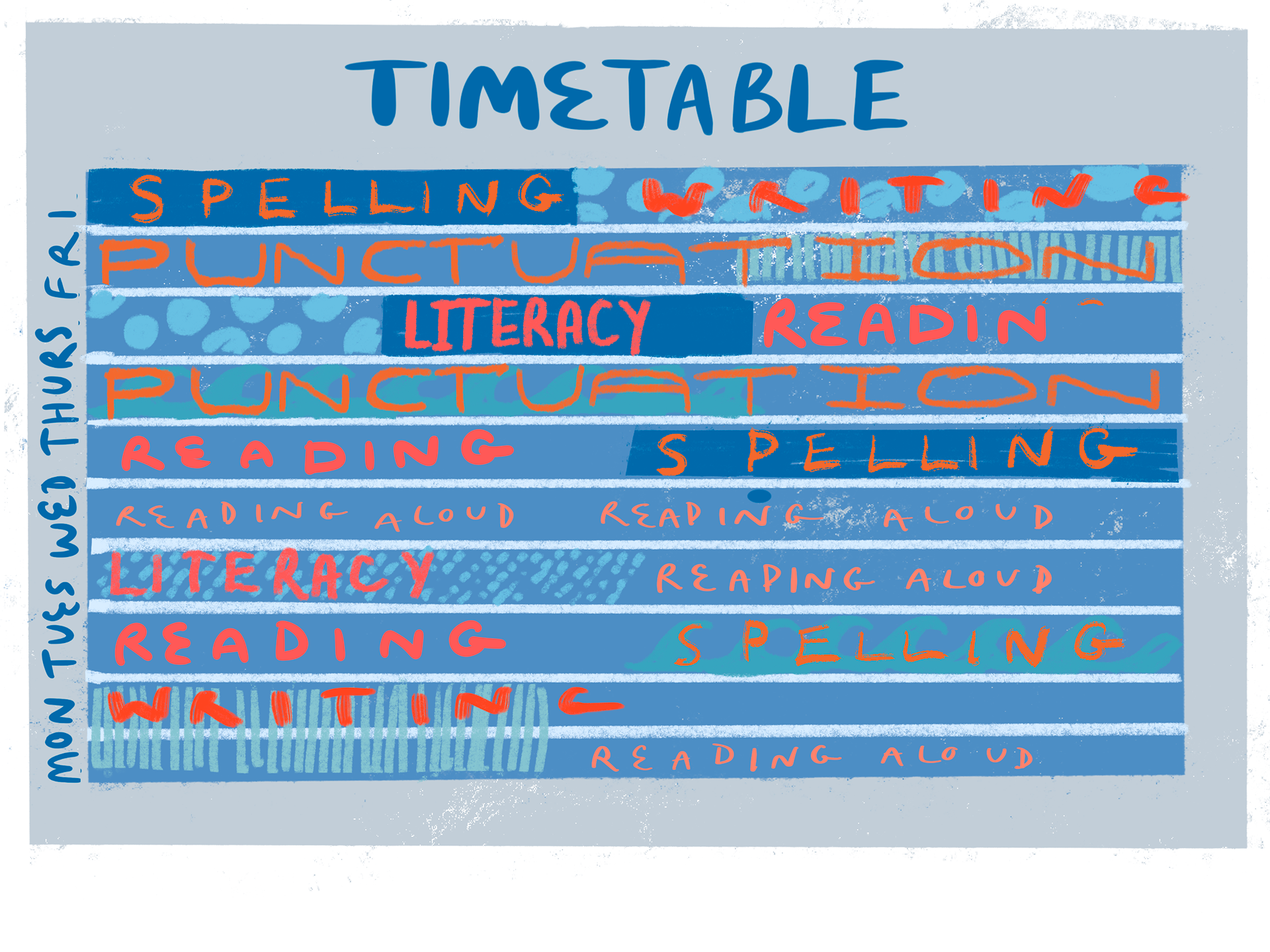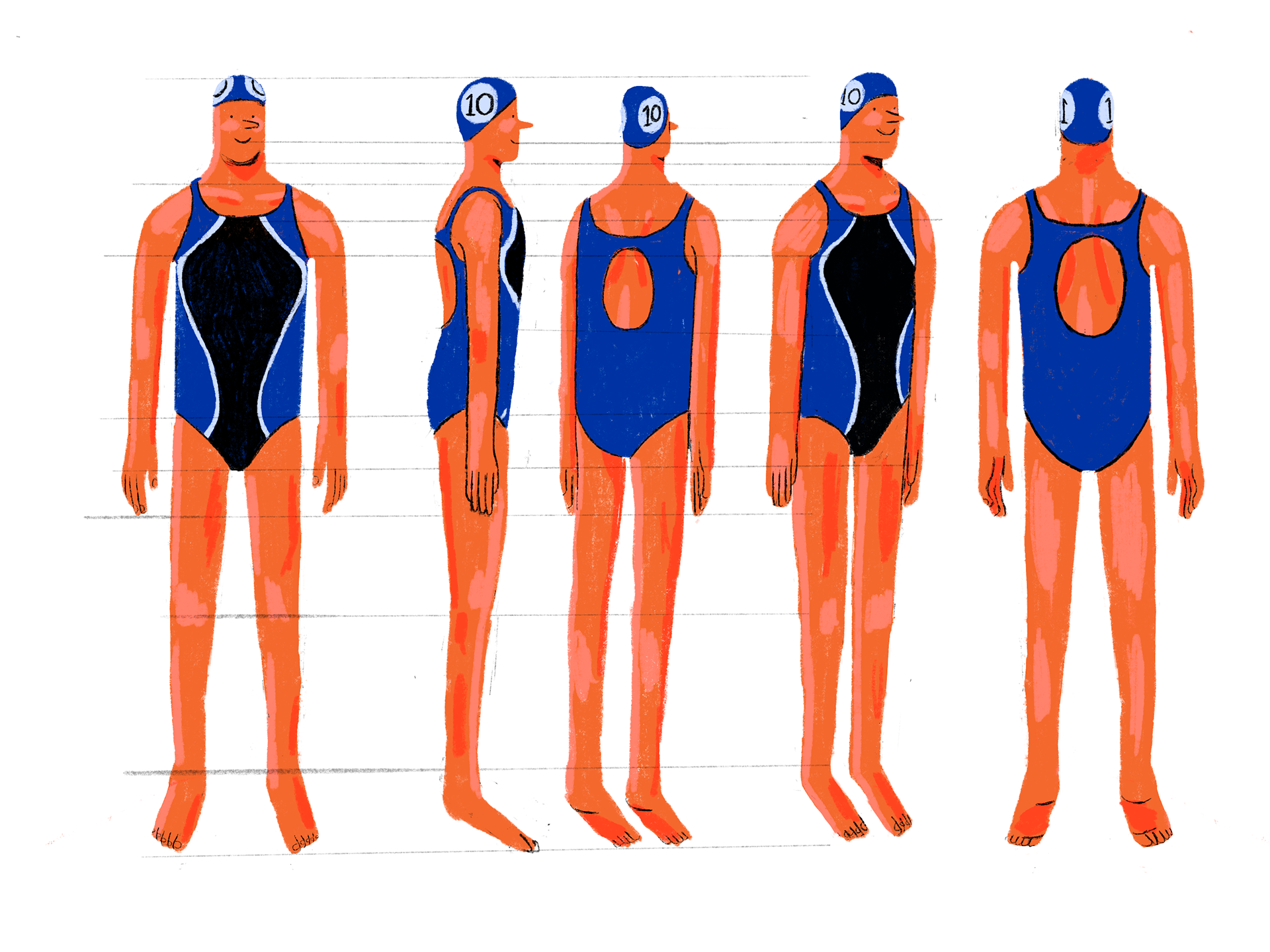 Moving on from the Ted talk format I drafted my notes into a more of a narrative script.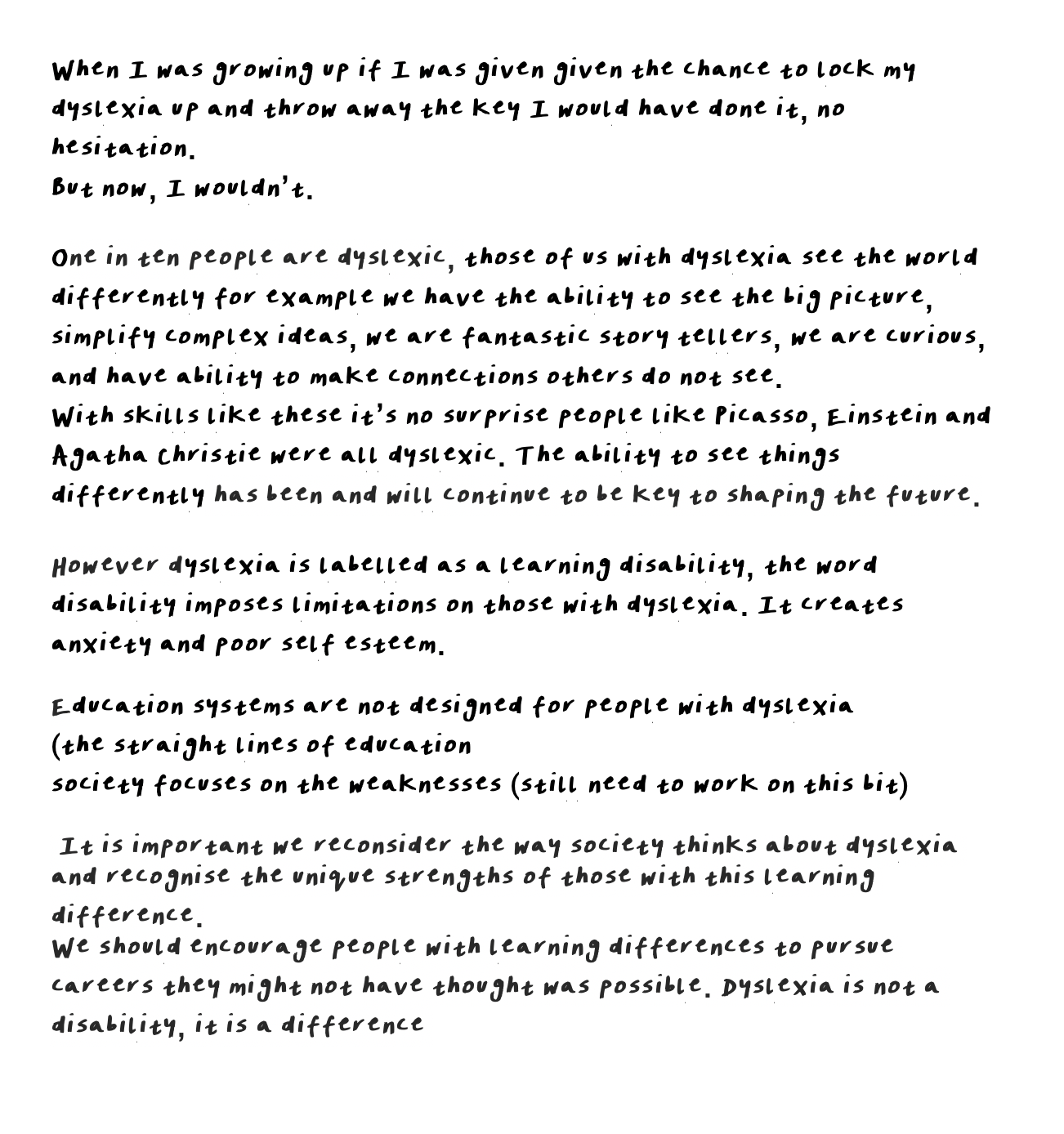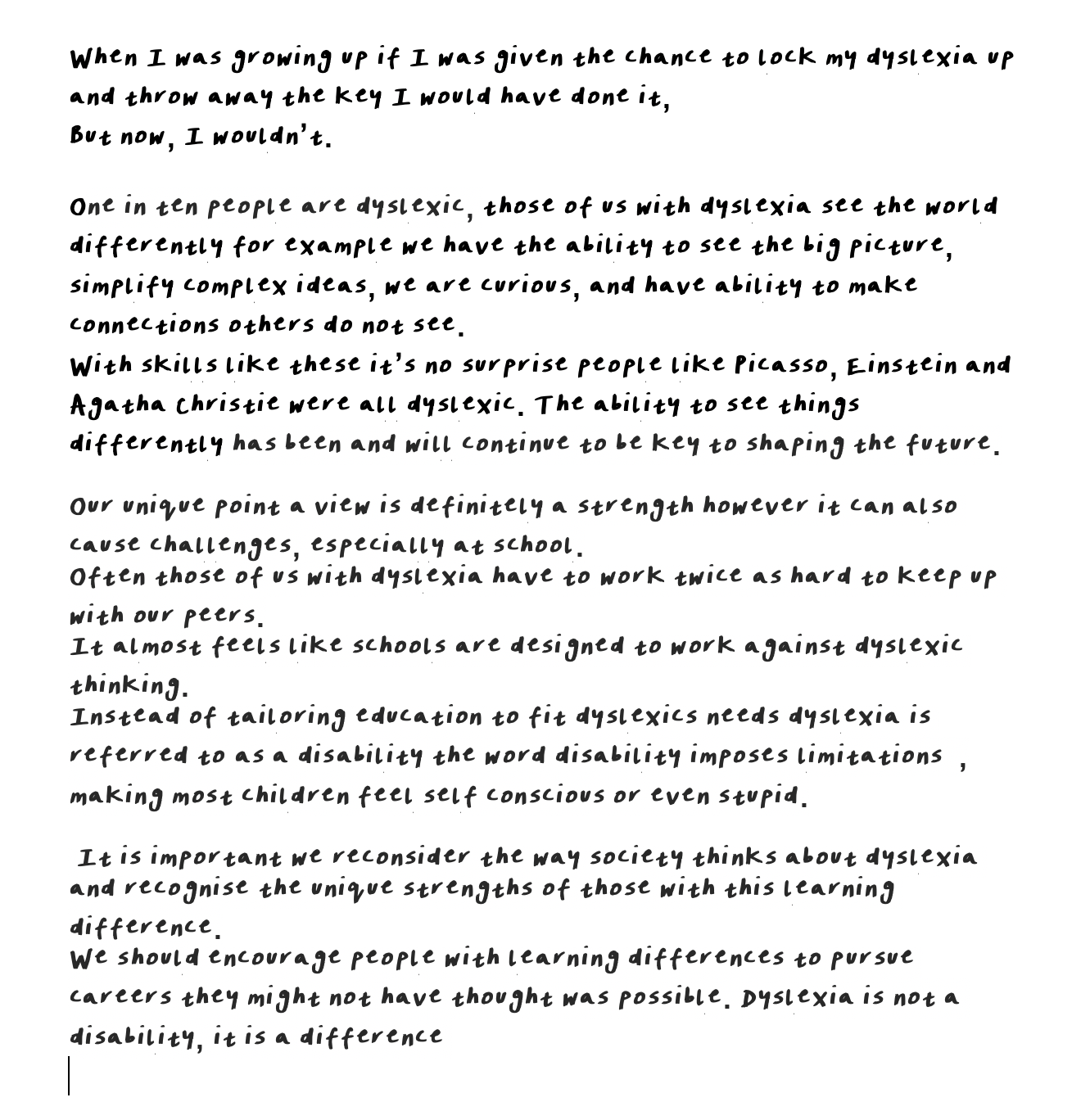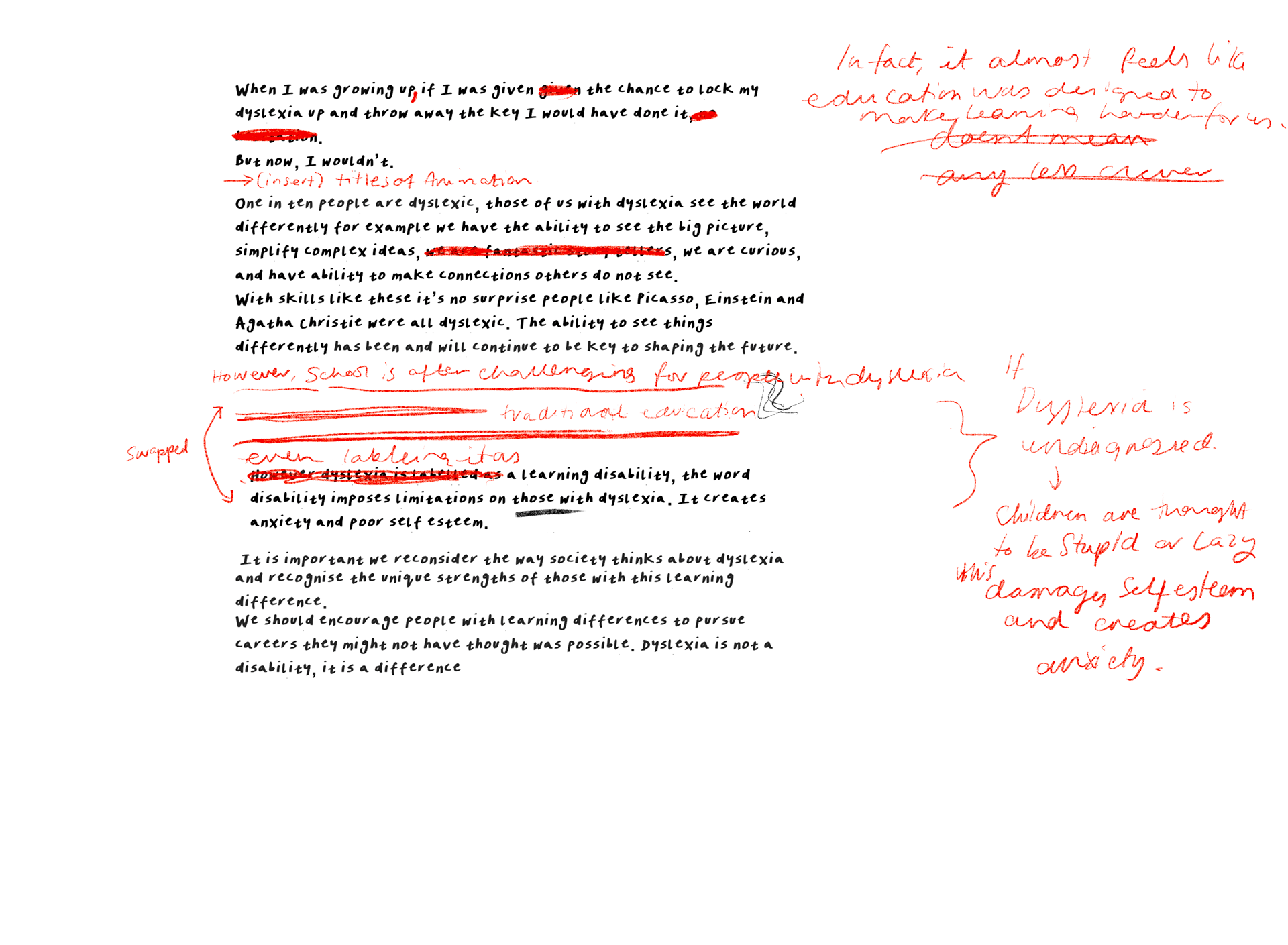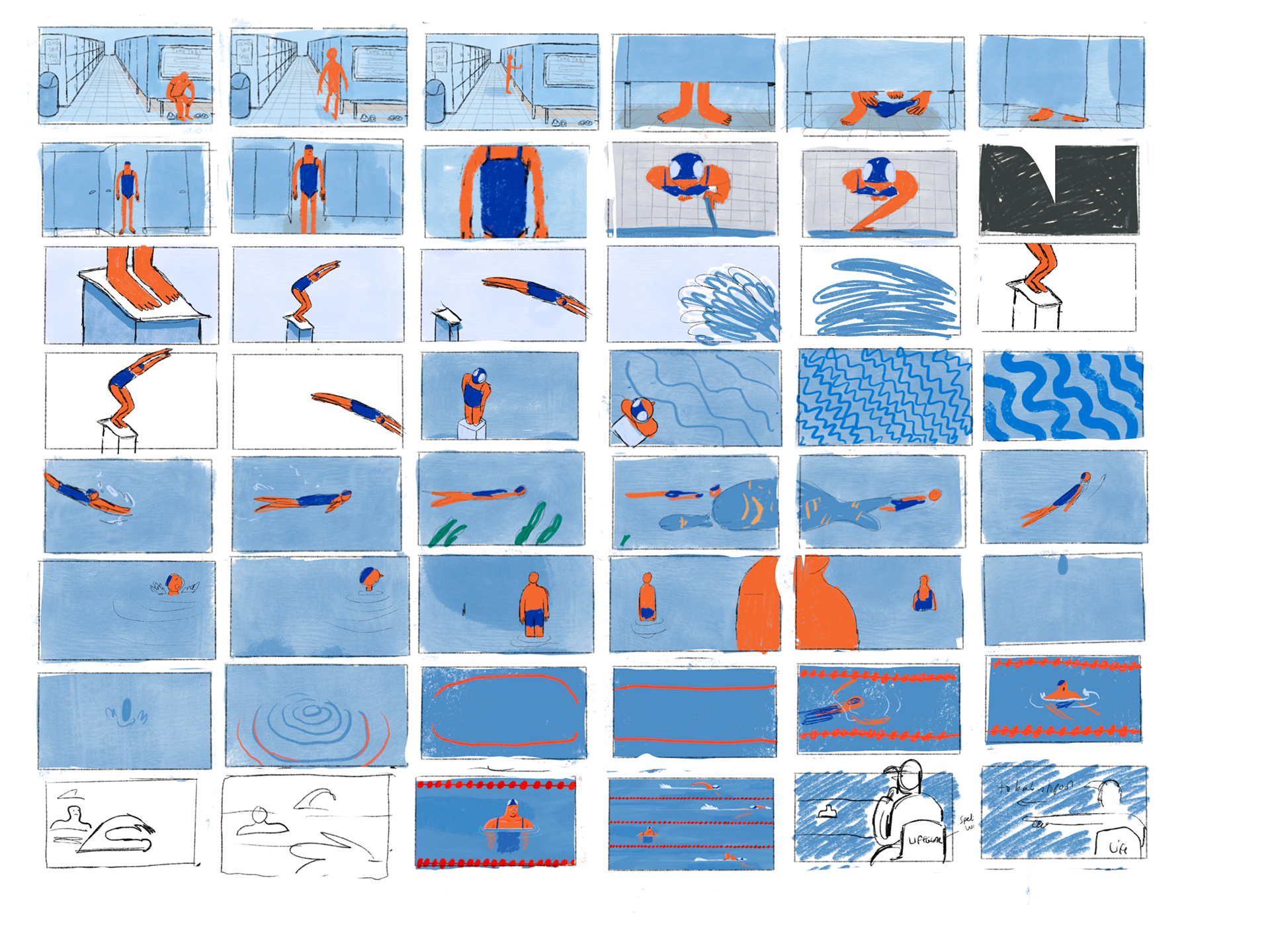 Drawing out still compositions for potential scenes.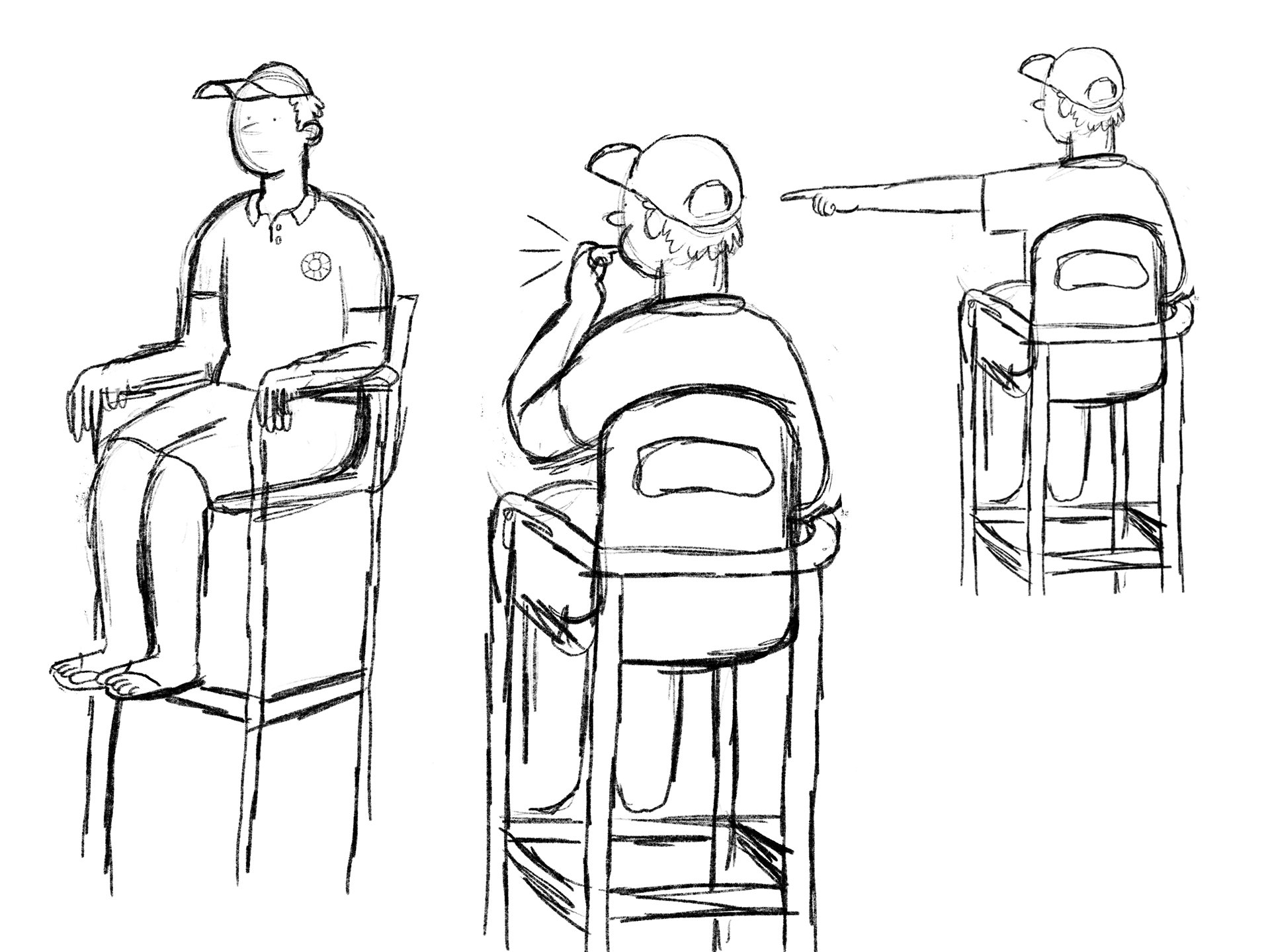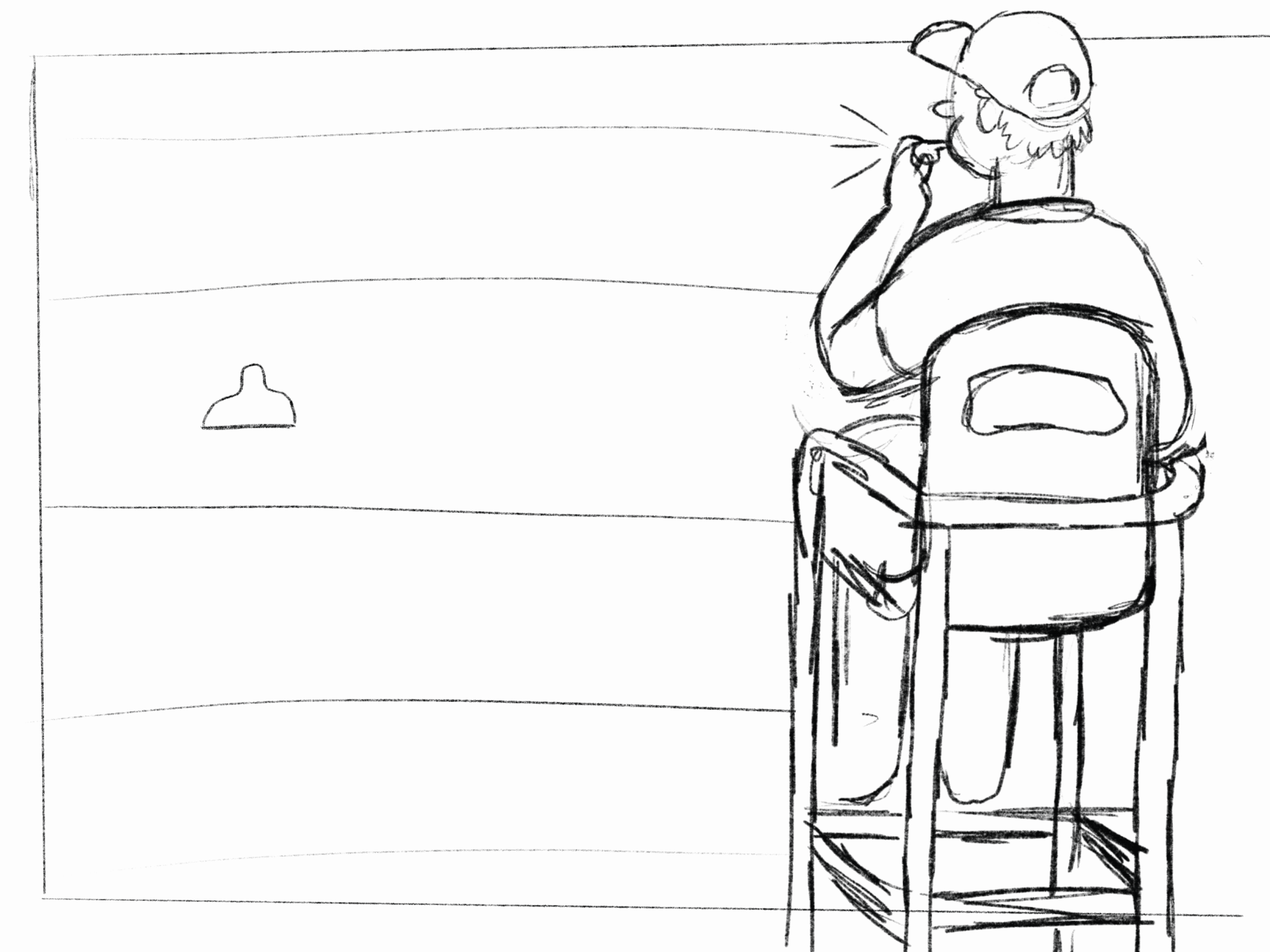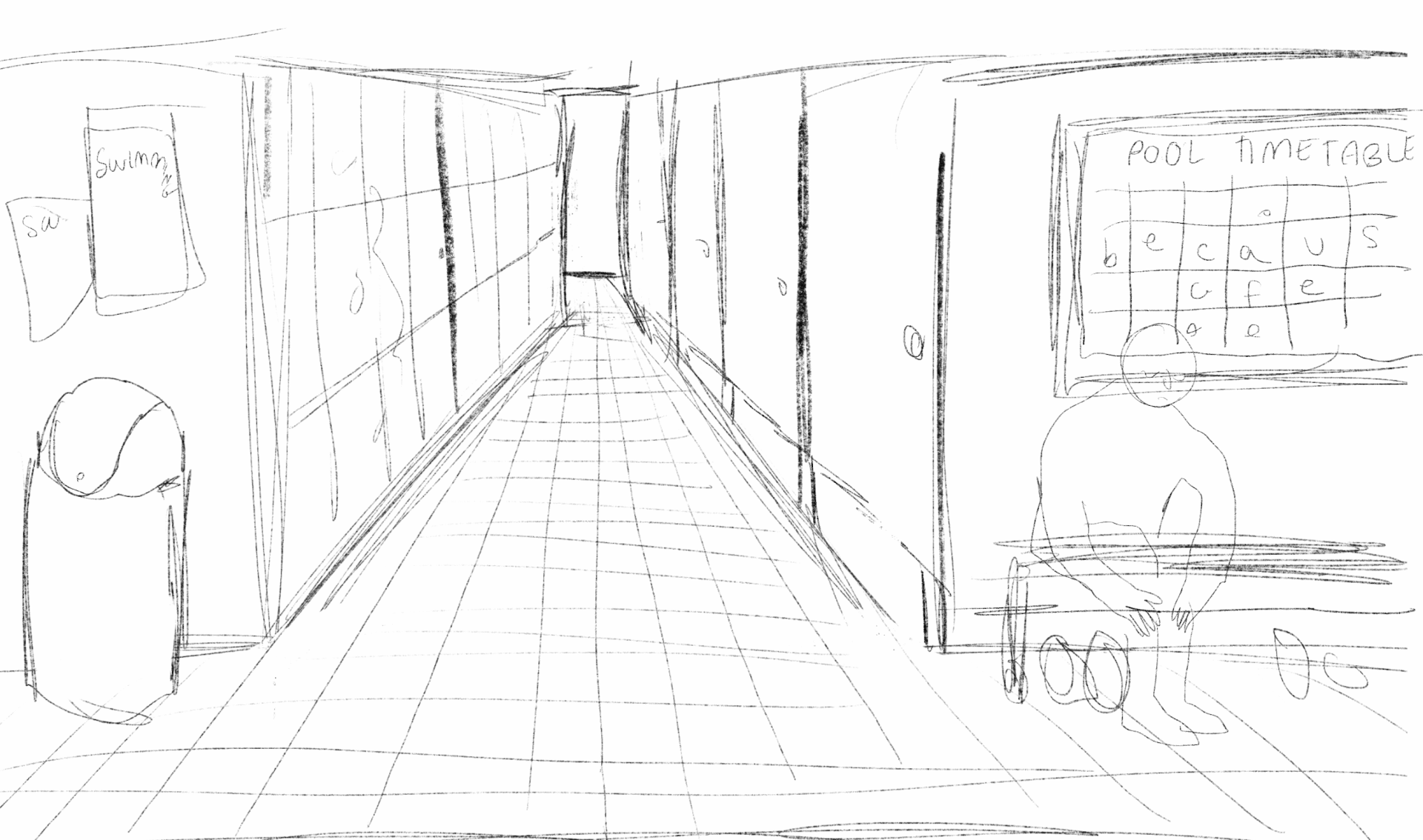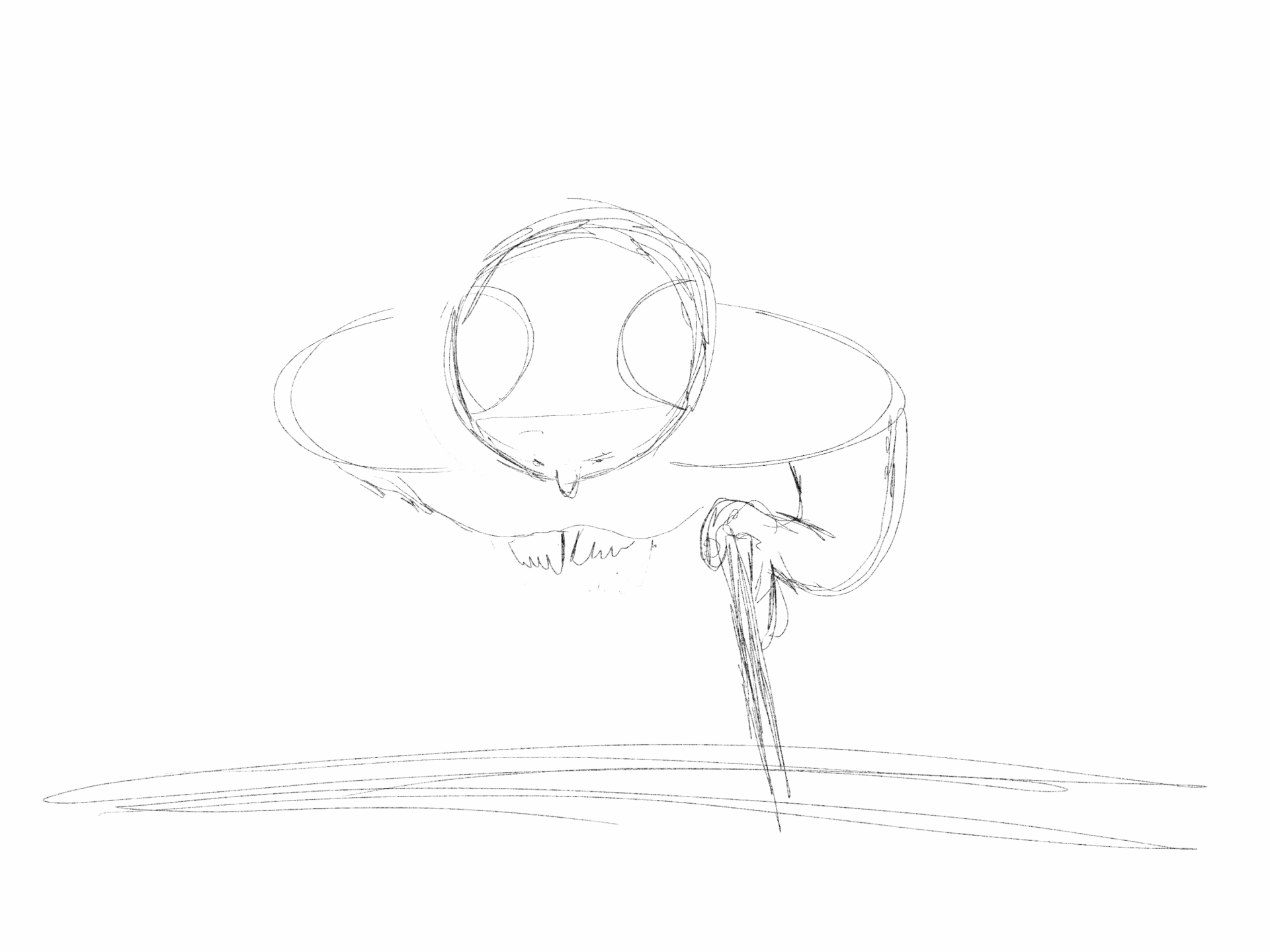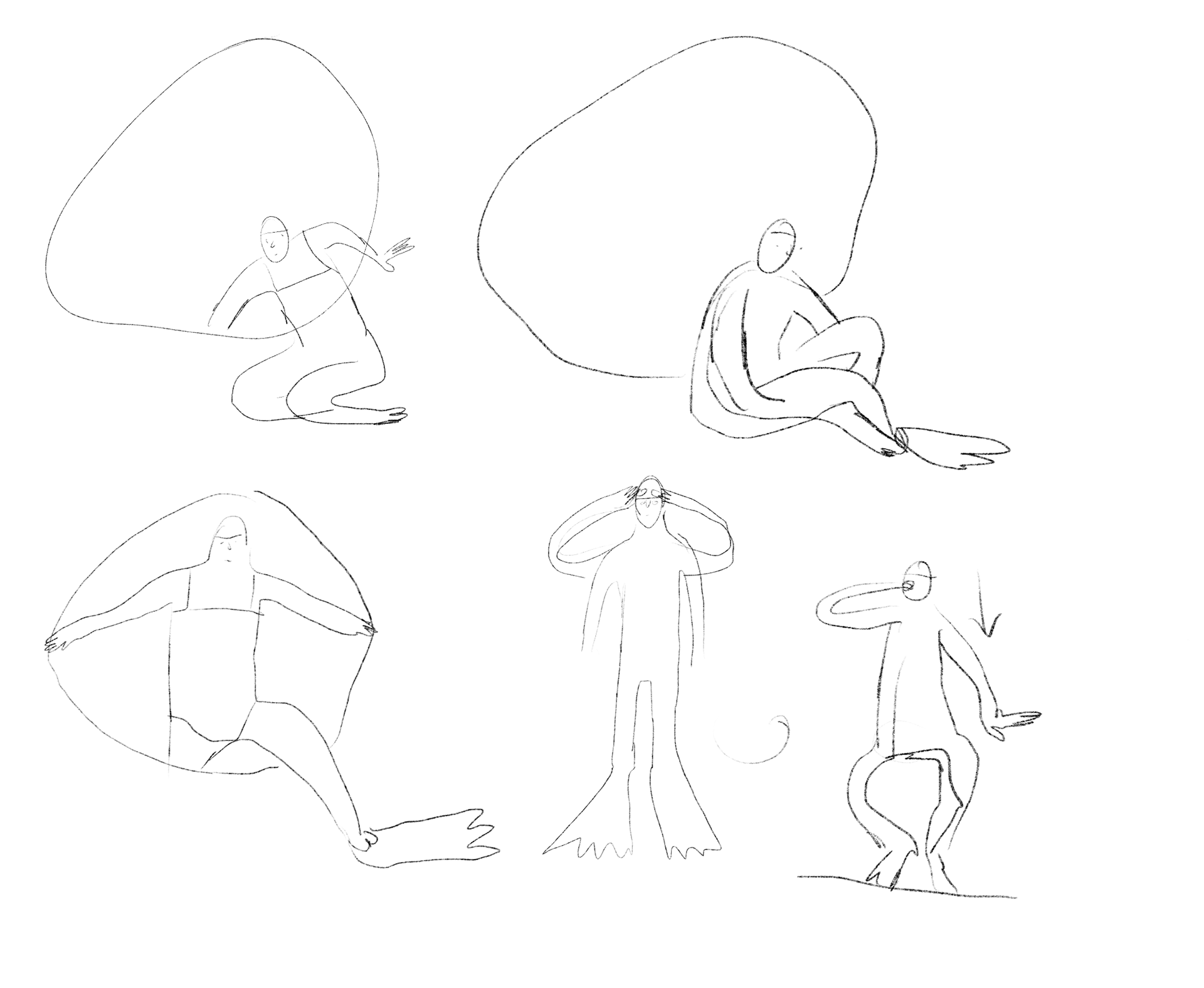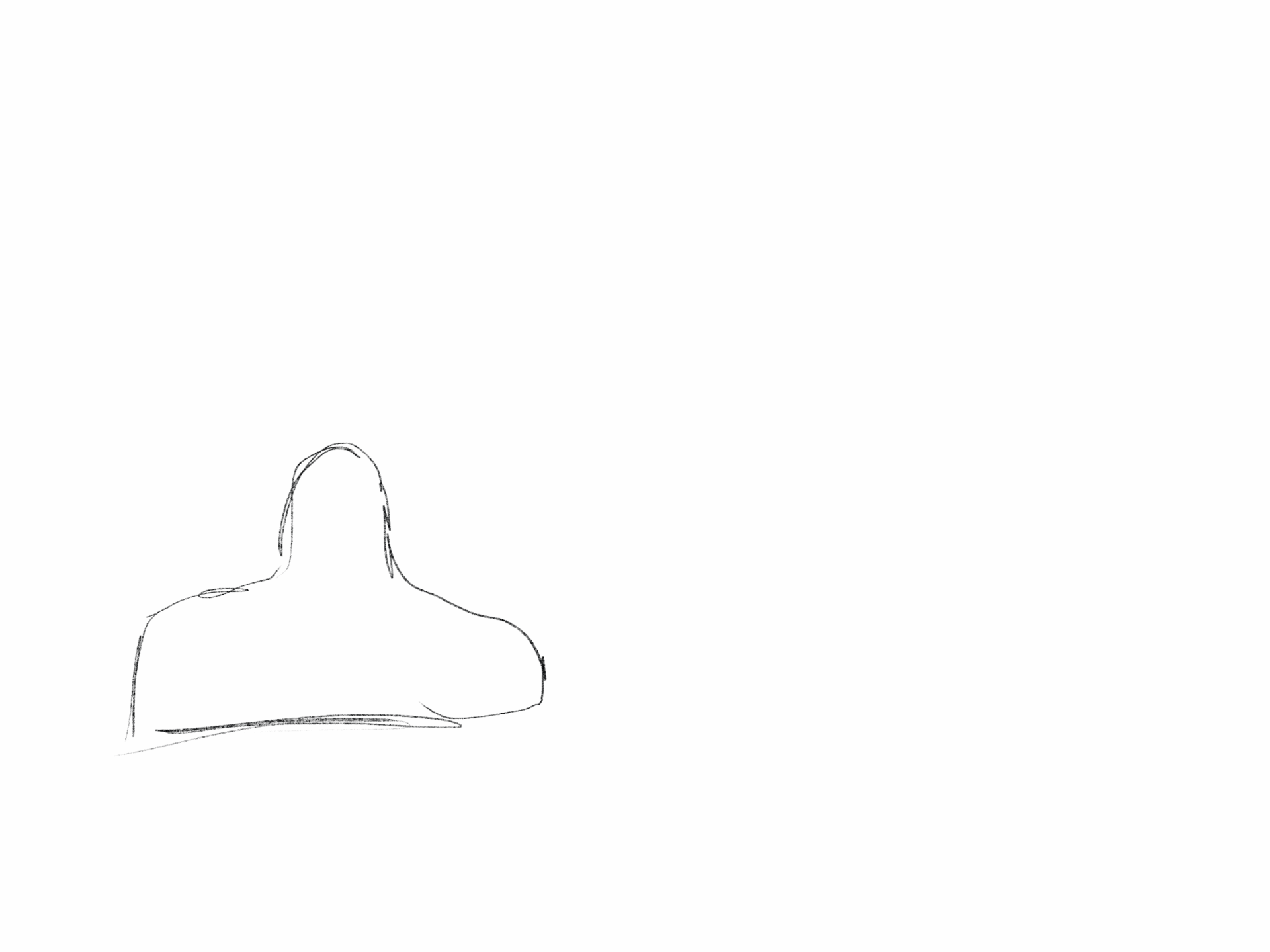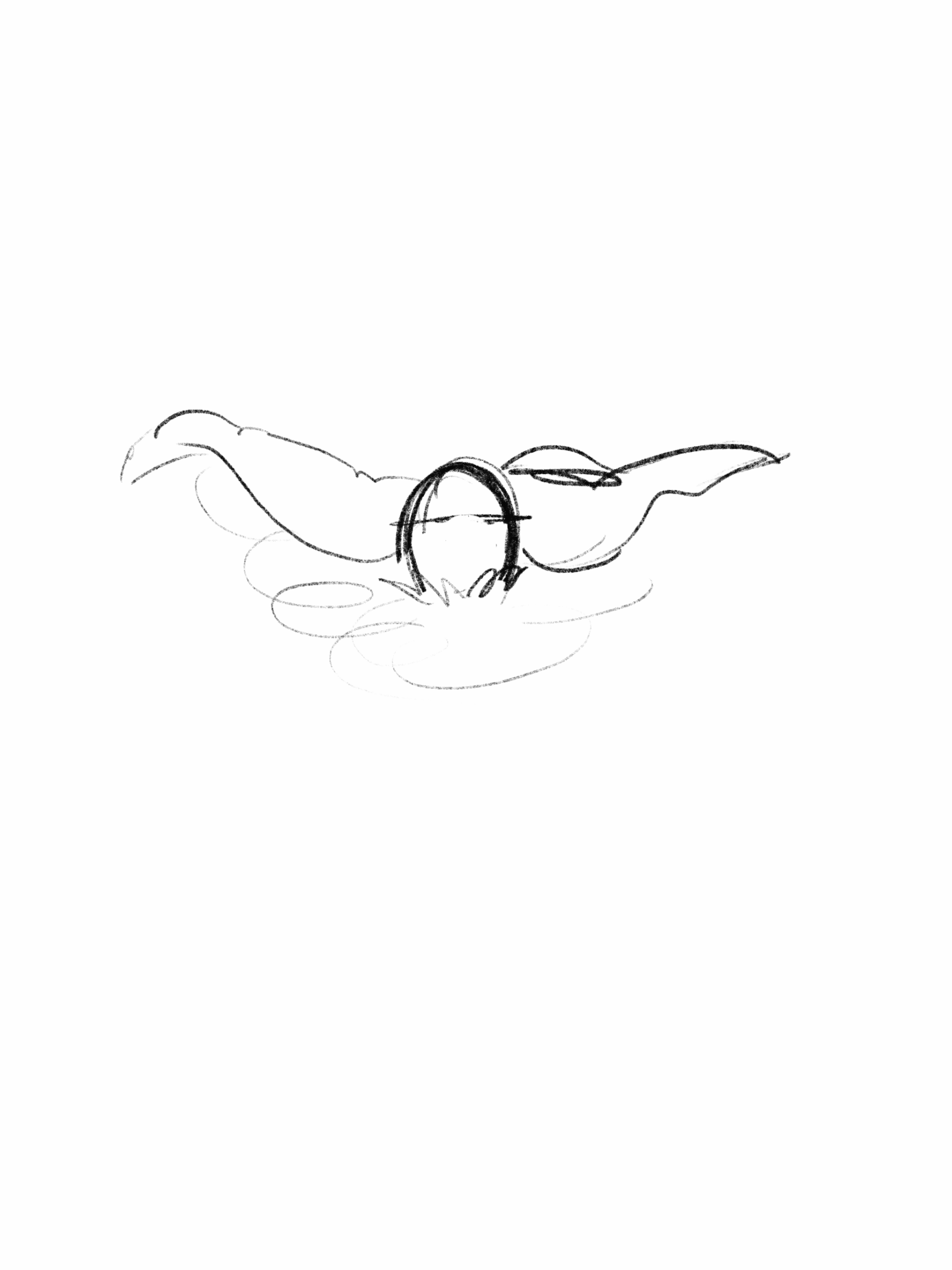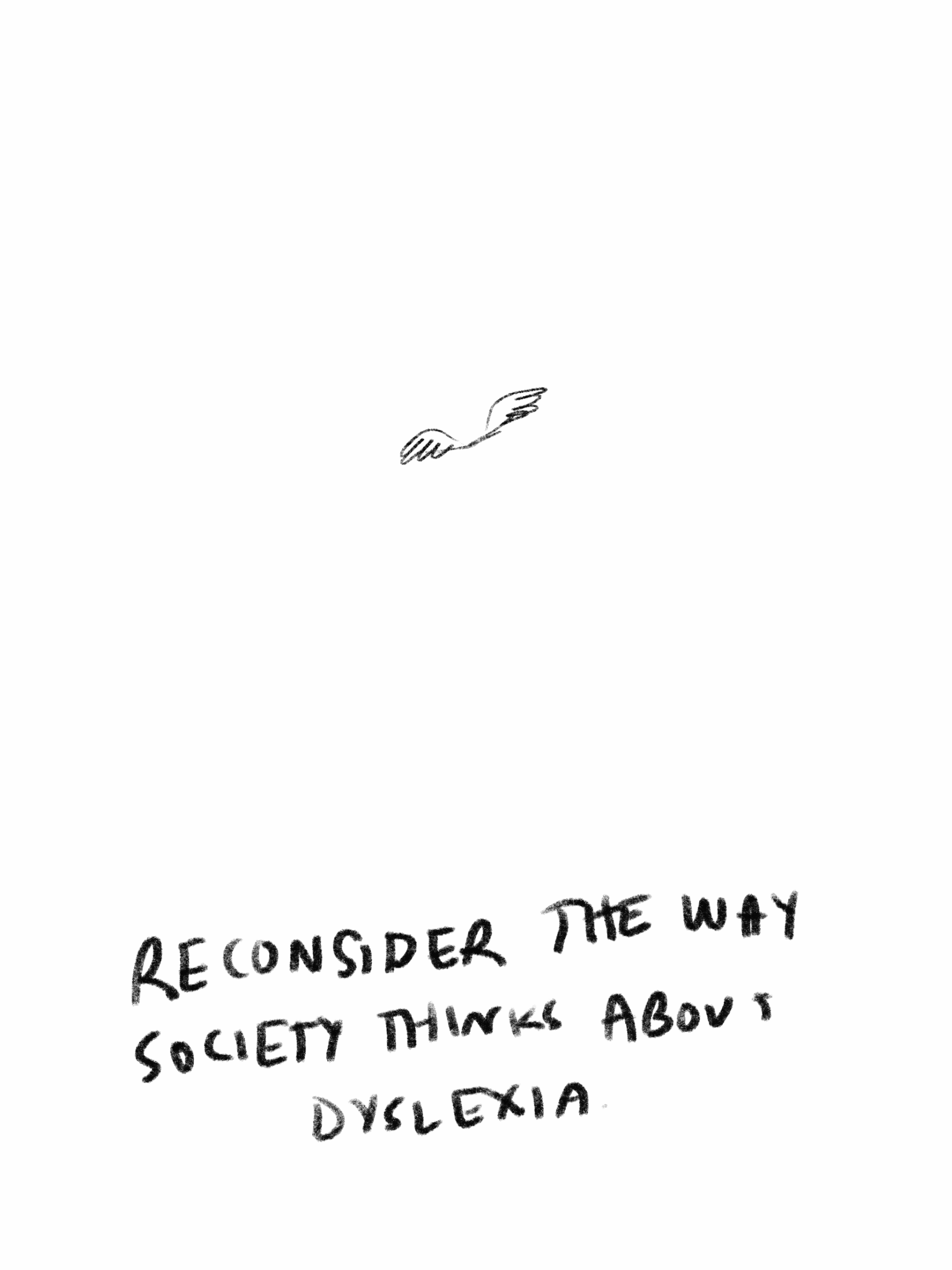 experiments with perspective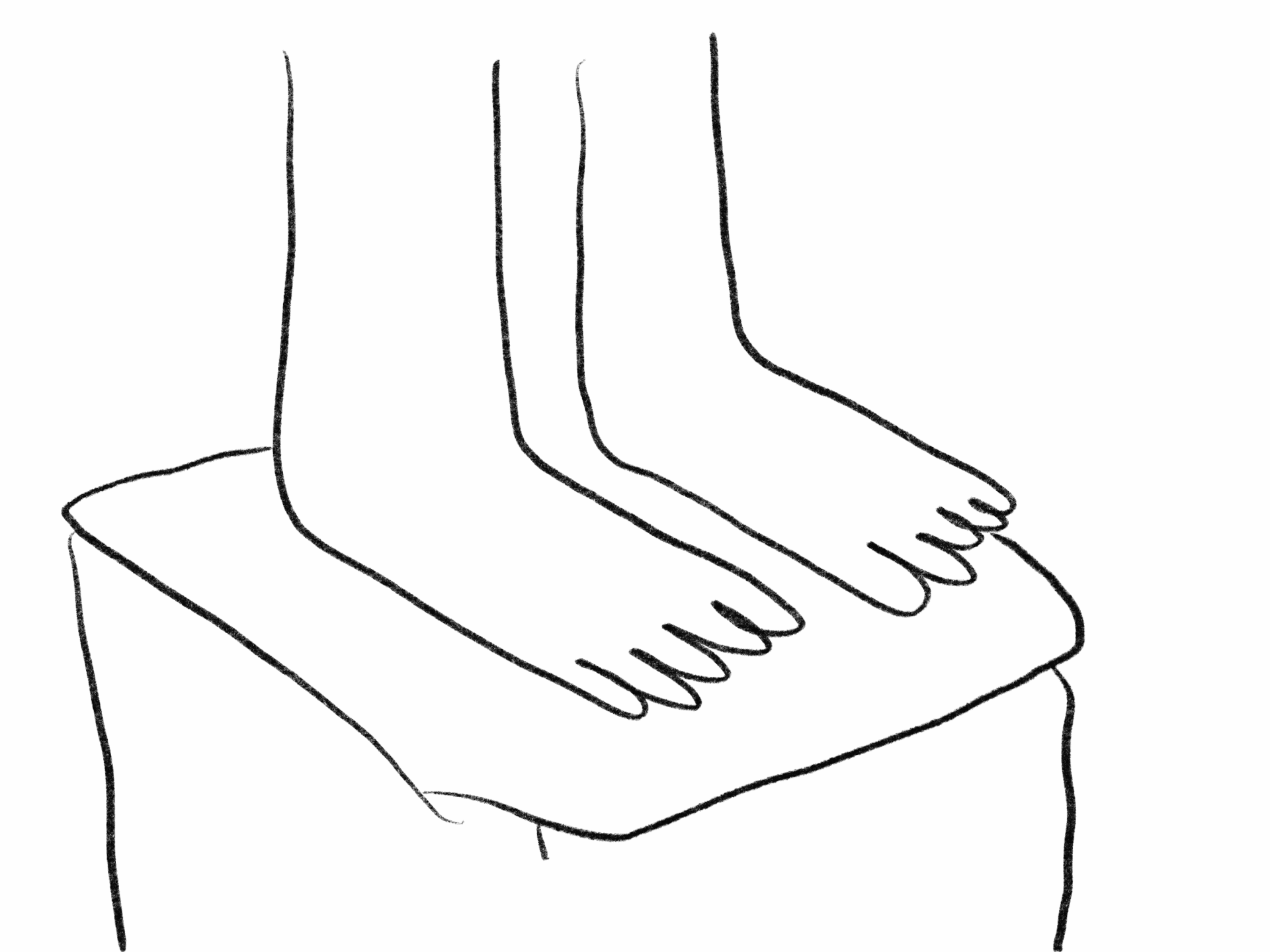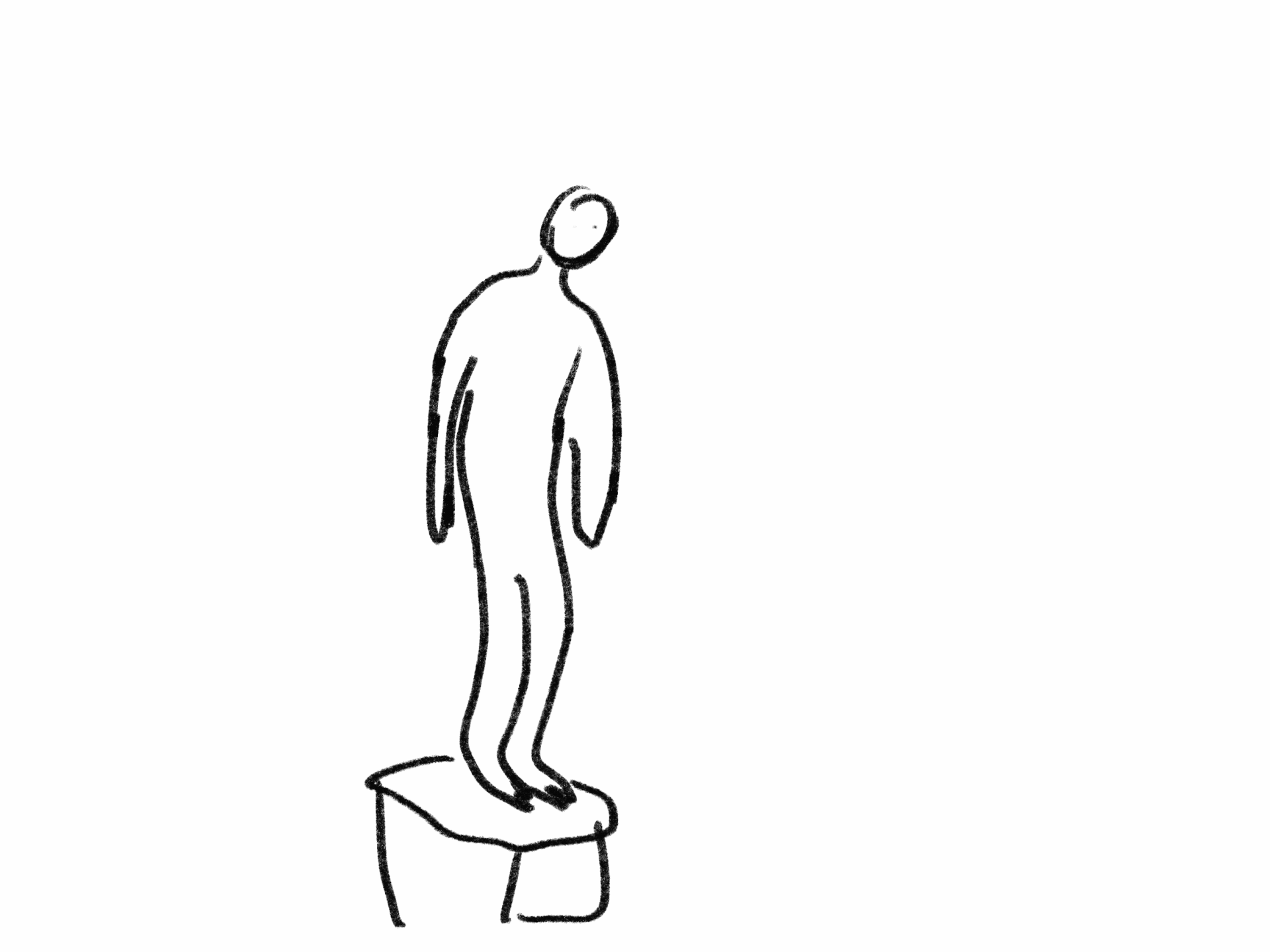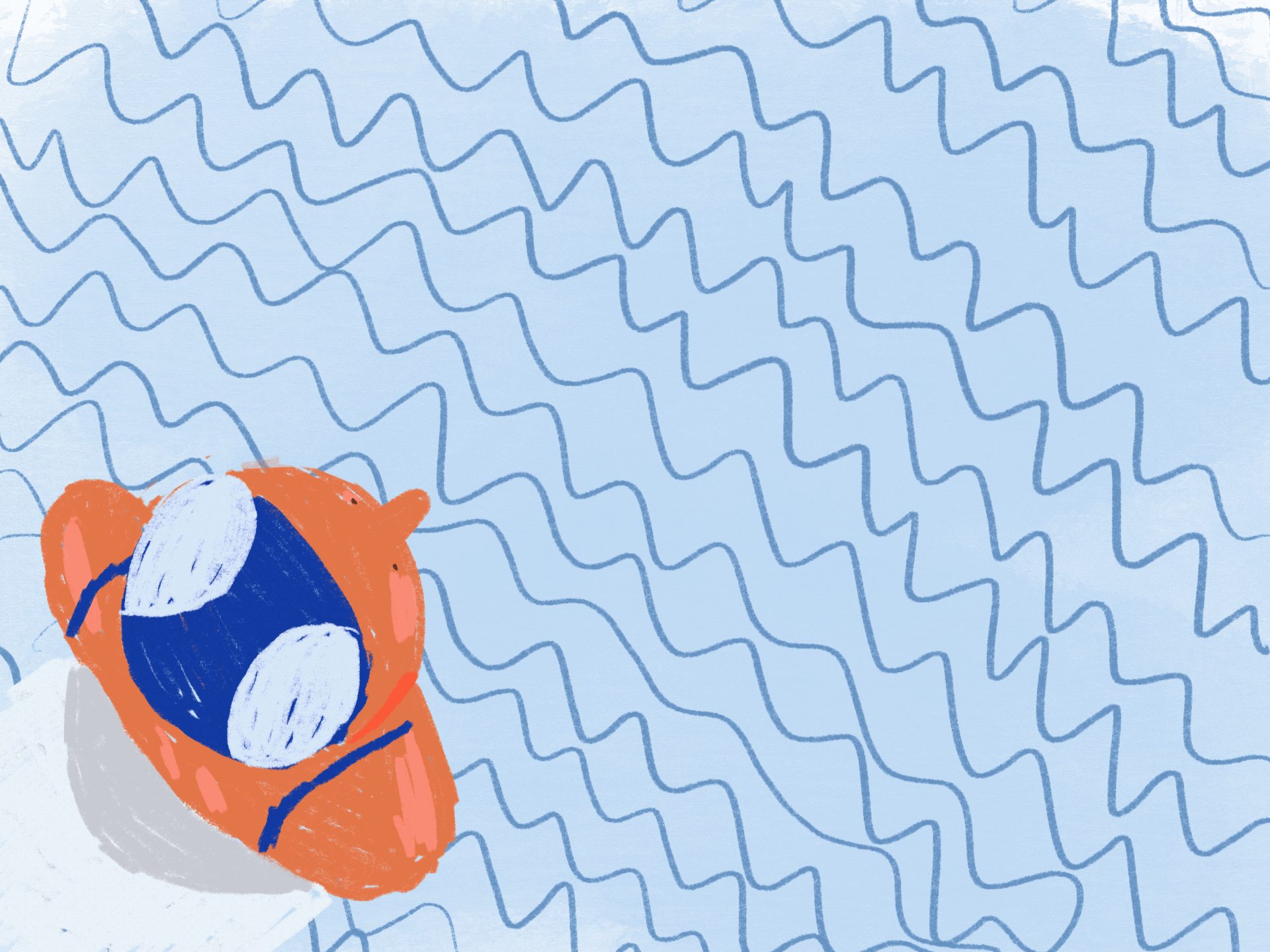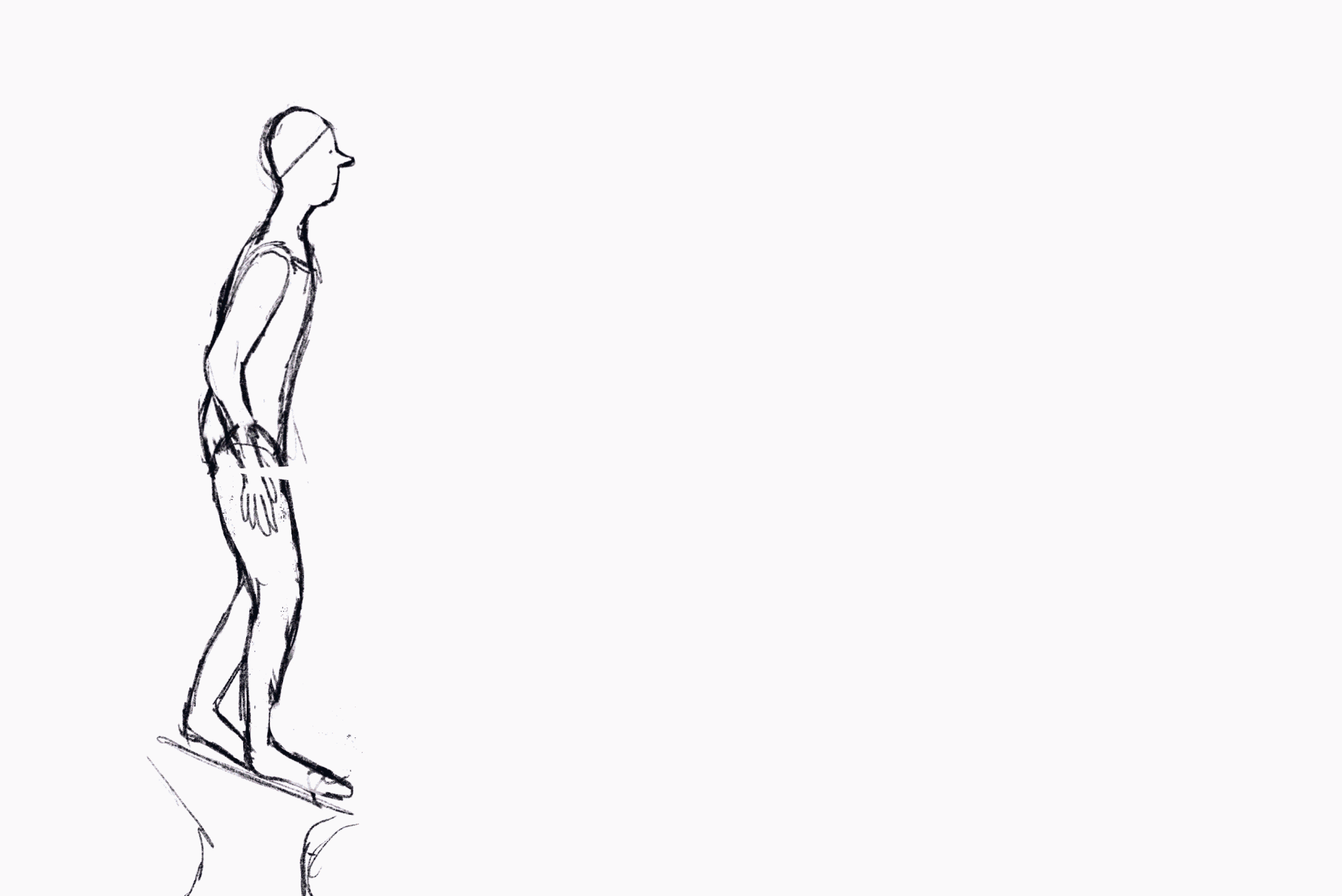 tutorial 24/04/20
start thinking about competitions to enter final animation into i.e creative conscience, D&AD awards, AOI ( for 2021)  etc
always bear in mind, is this communicating??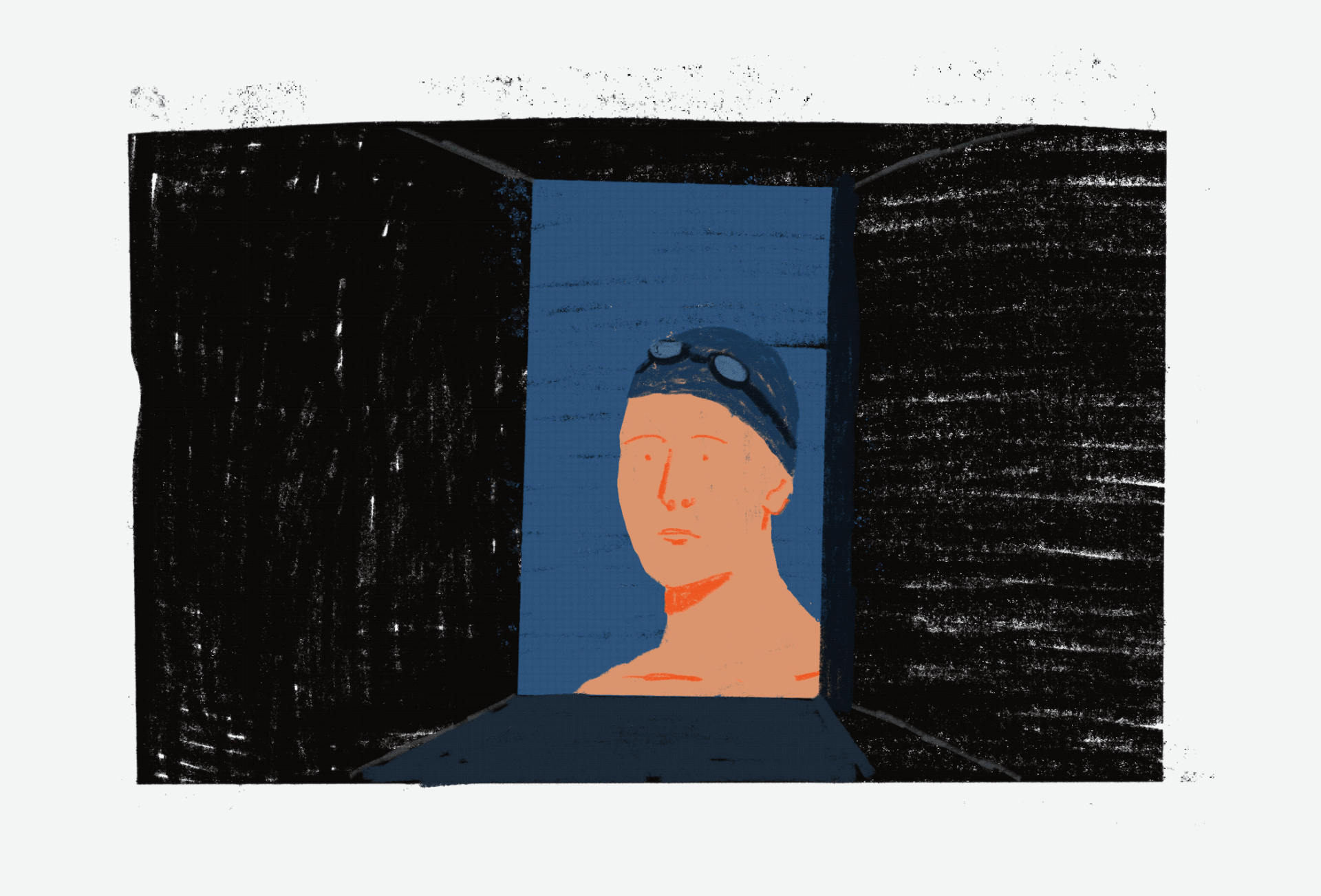 feedback 03/04/20

Quality over quantity, maintain the vibrance and polish it 
Start hash tagging in - sporting channels (ITV) etc, - swimming organisations into social media posts about animation 
Degree show should be about showing methods of working rather than final product
using aftereffects to construct scenes 
For some sequences I found it was more efficient to export gif without background and layer them on top of one another in adobe after effect. This was a good was of getting smooth and seamless transitions between scenes.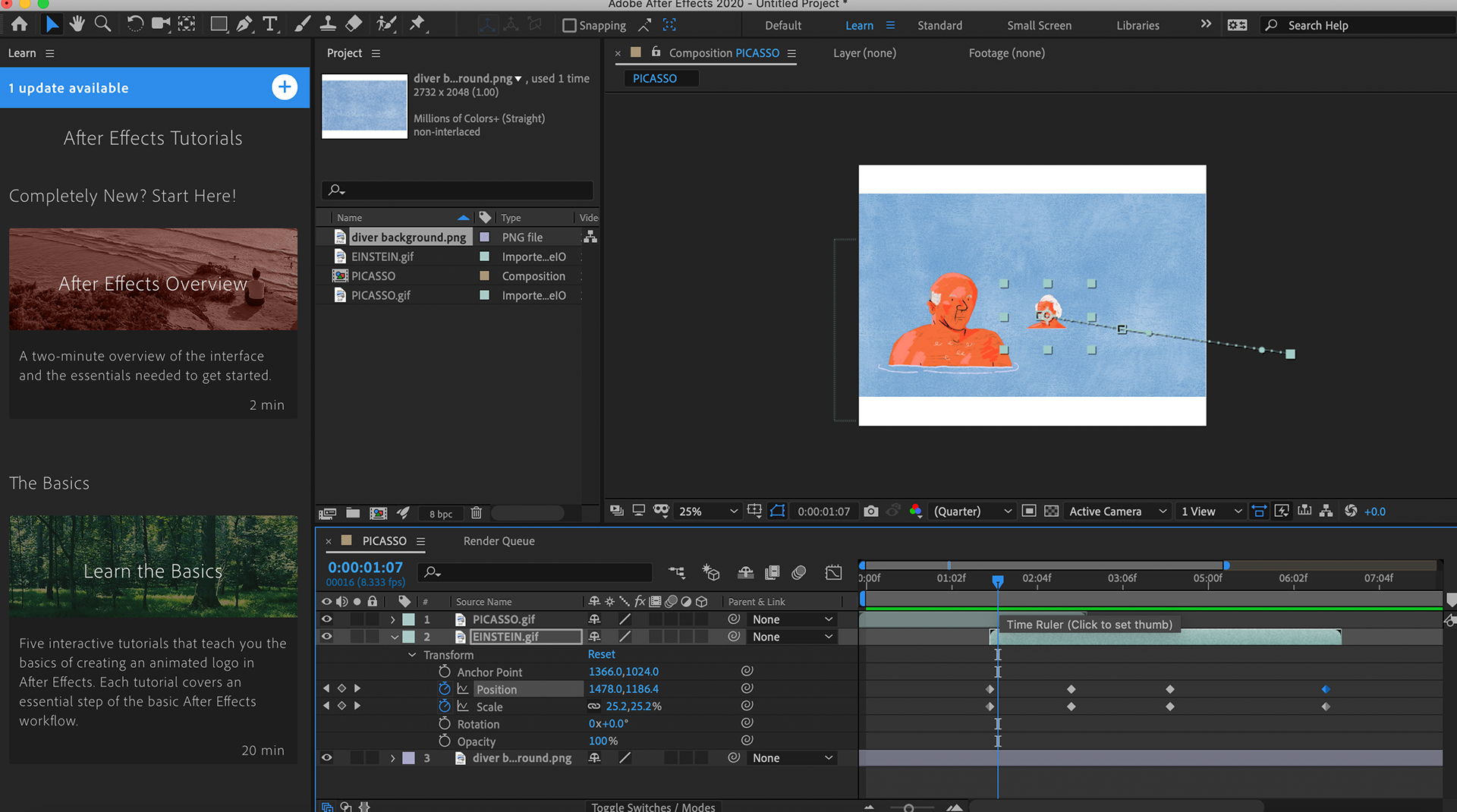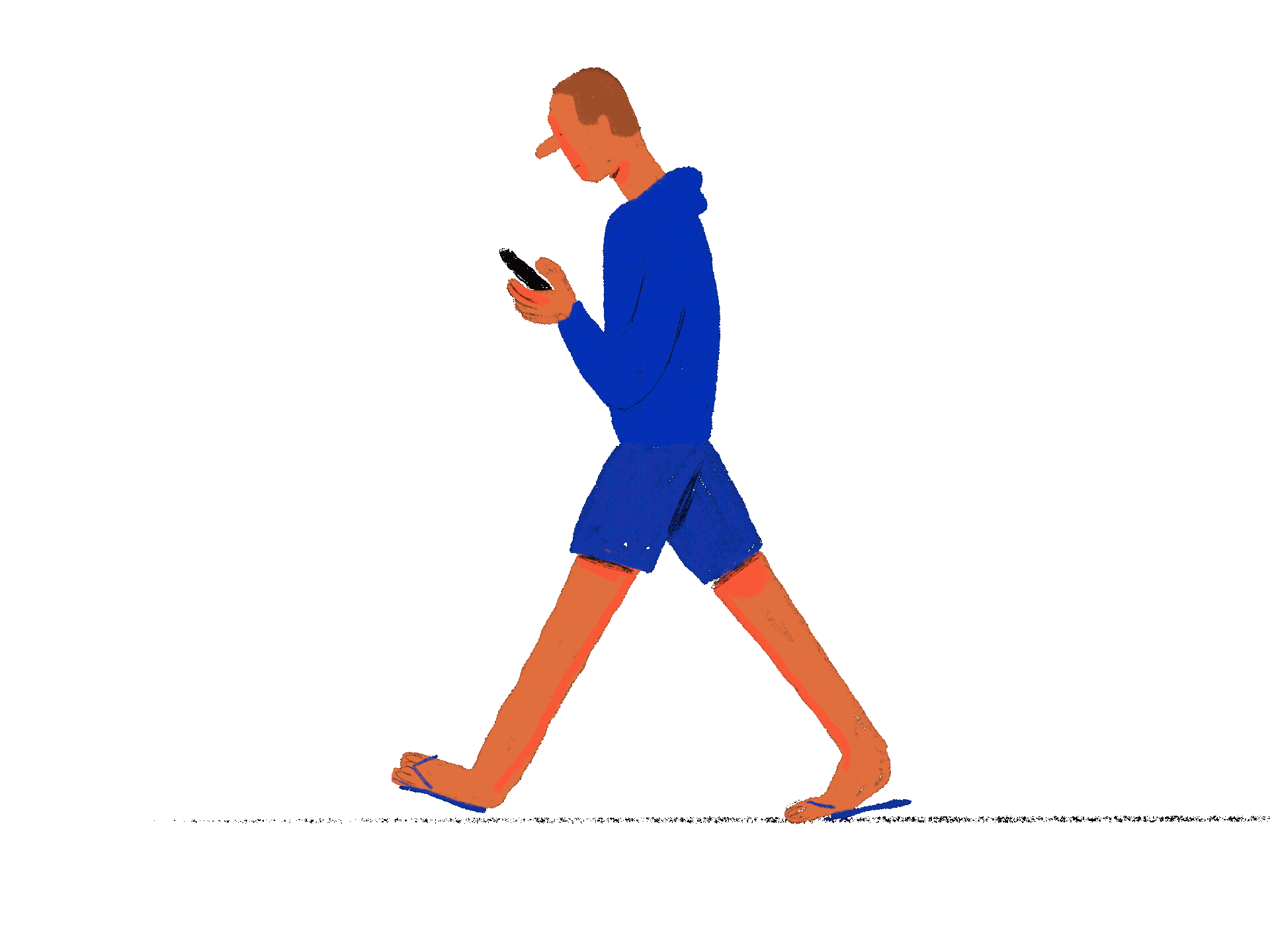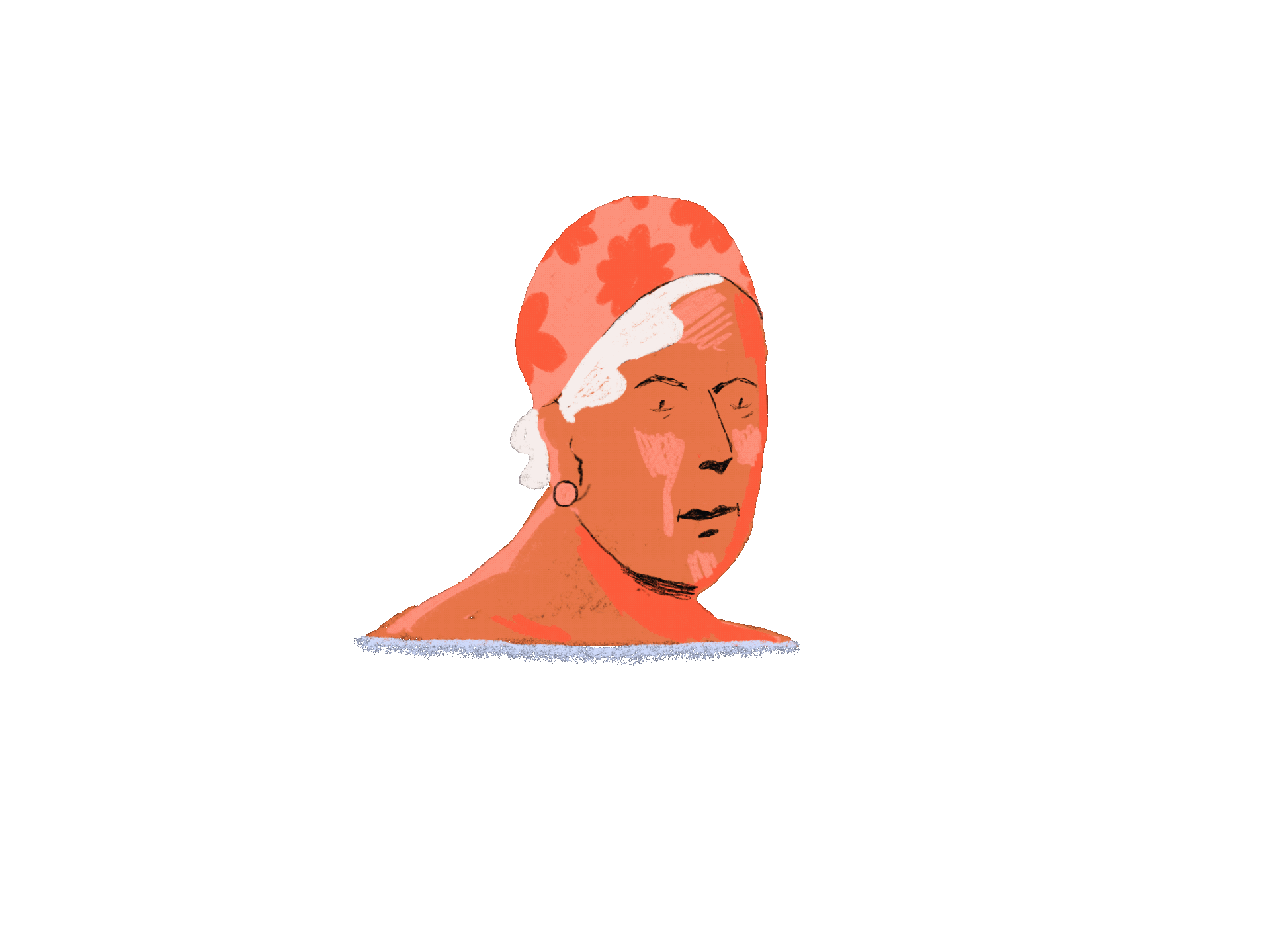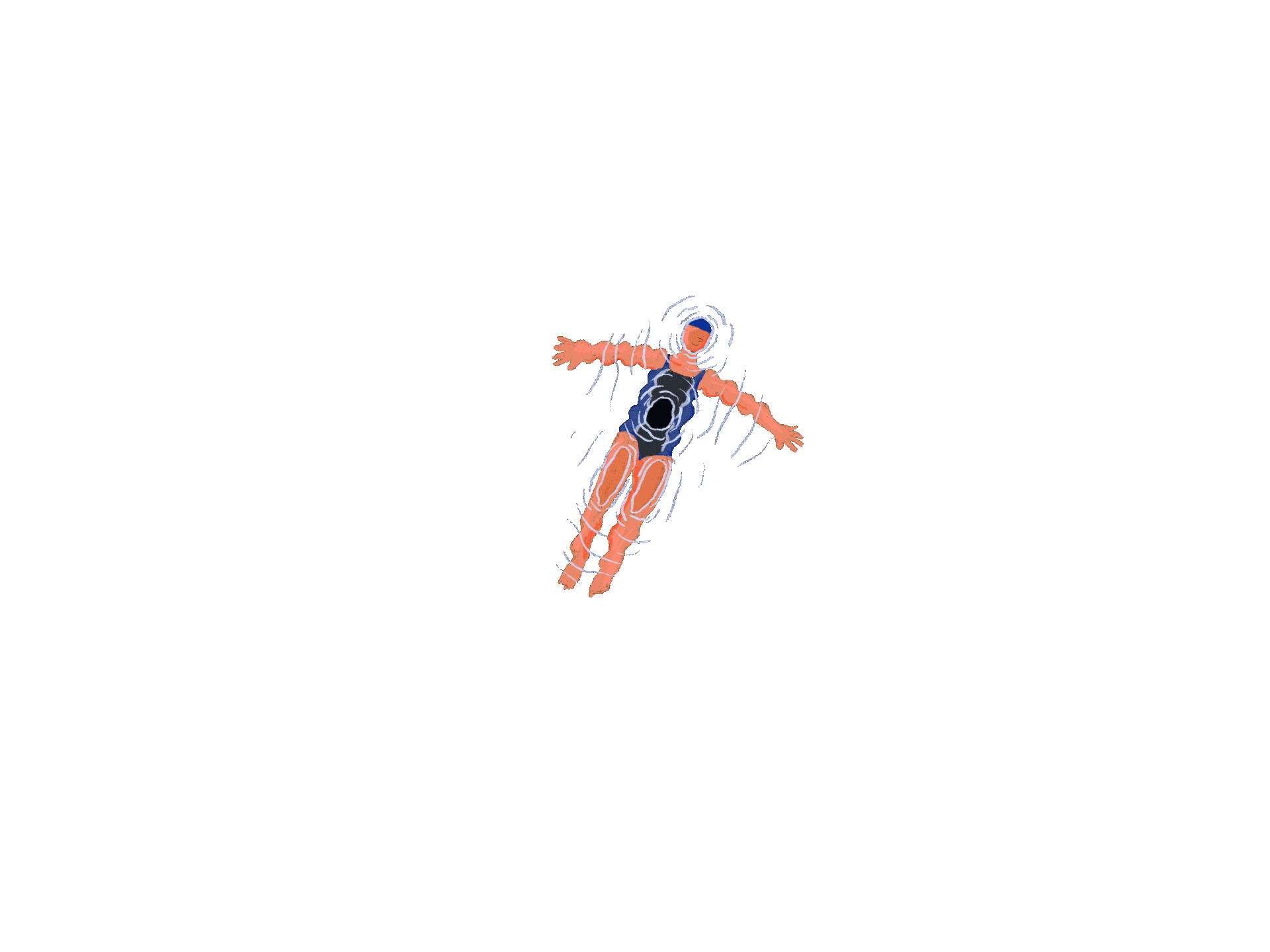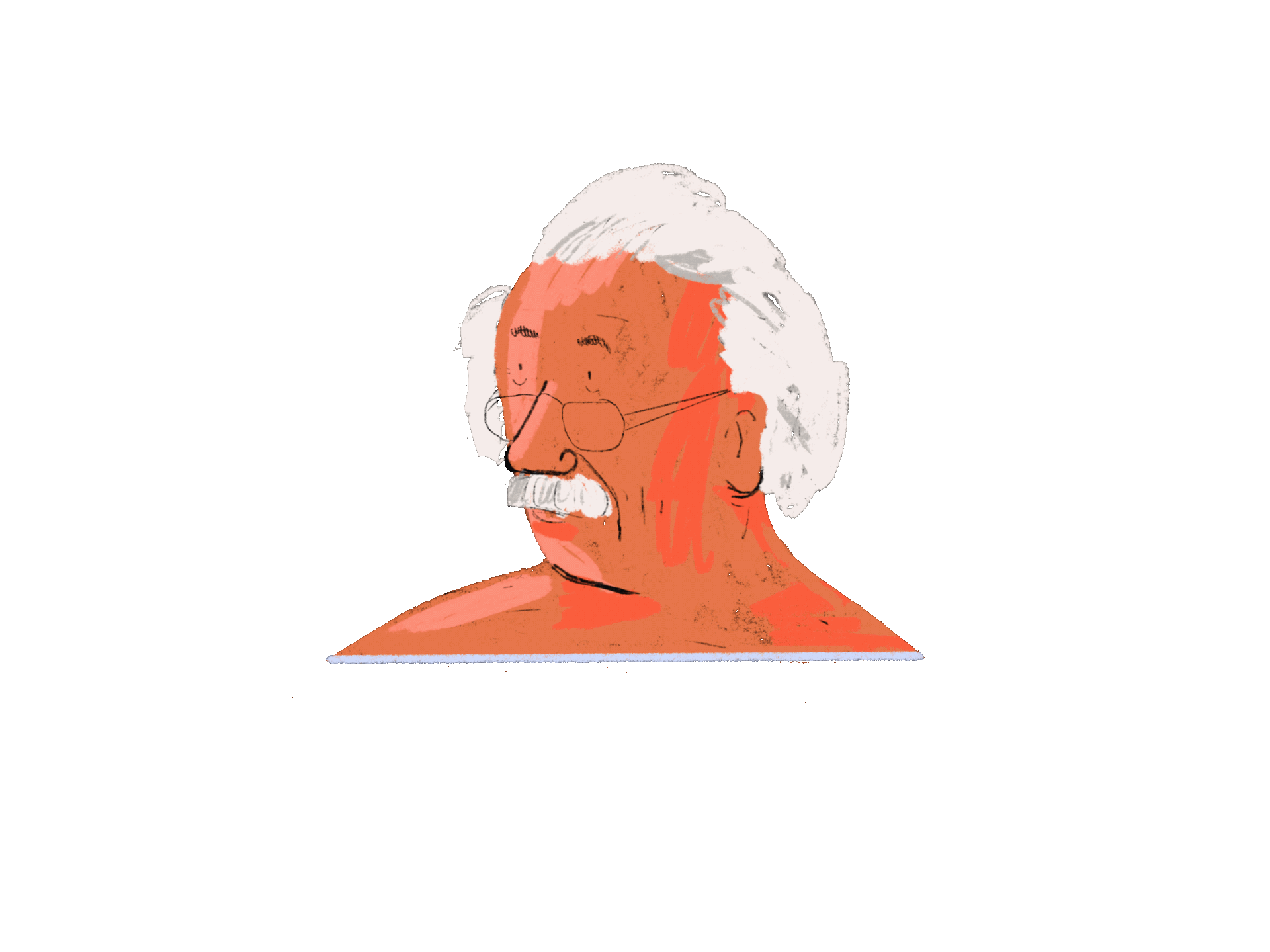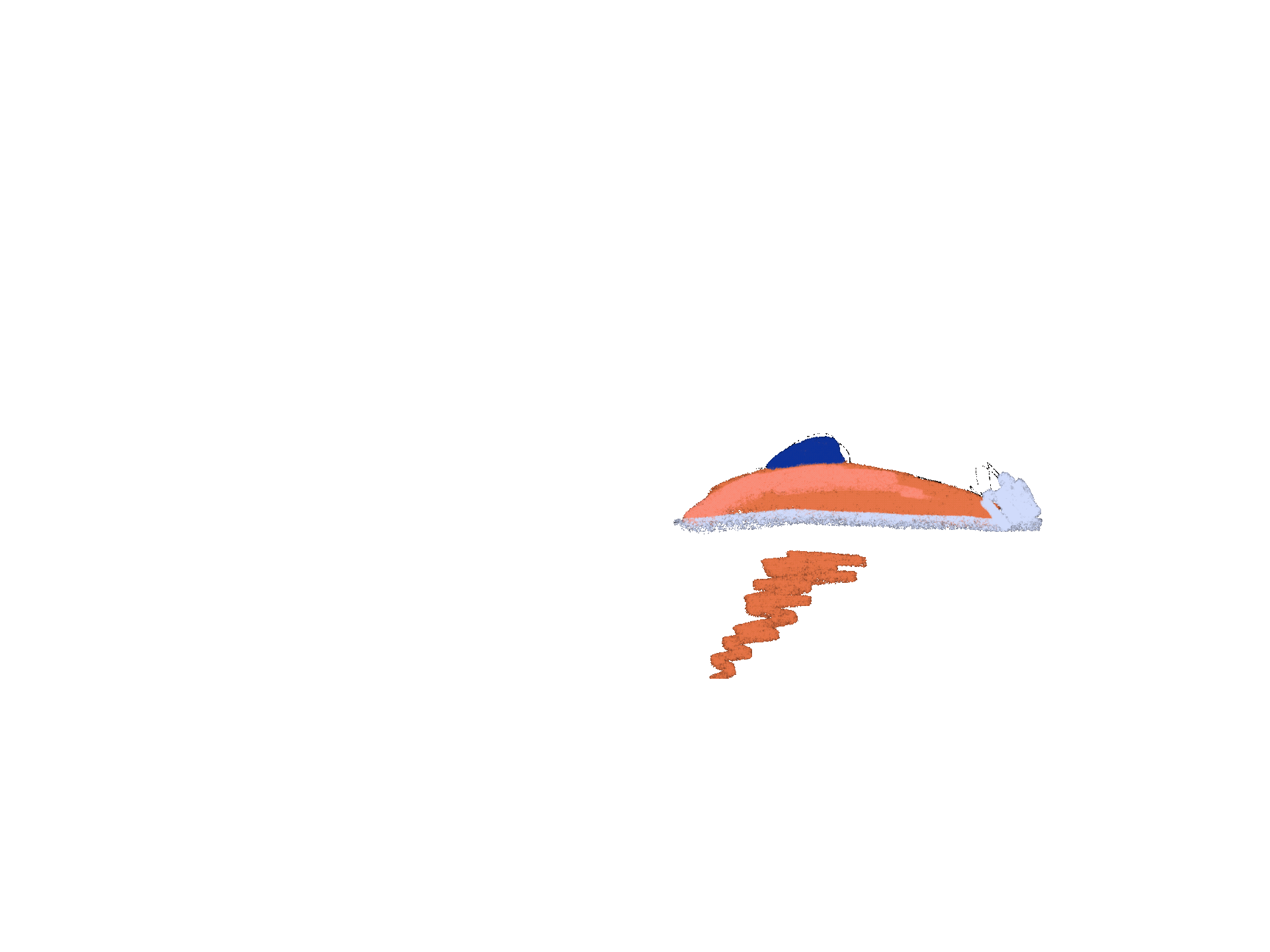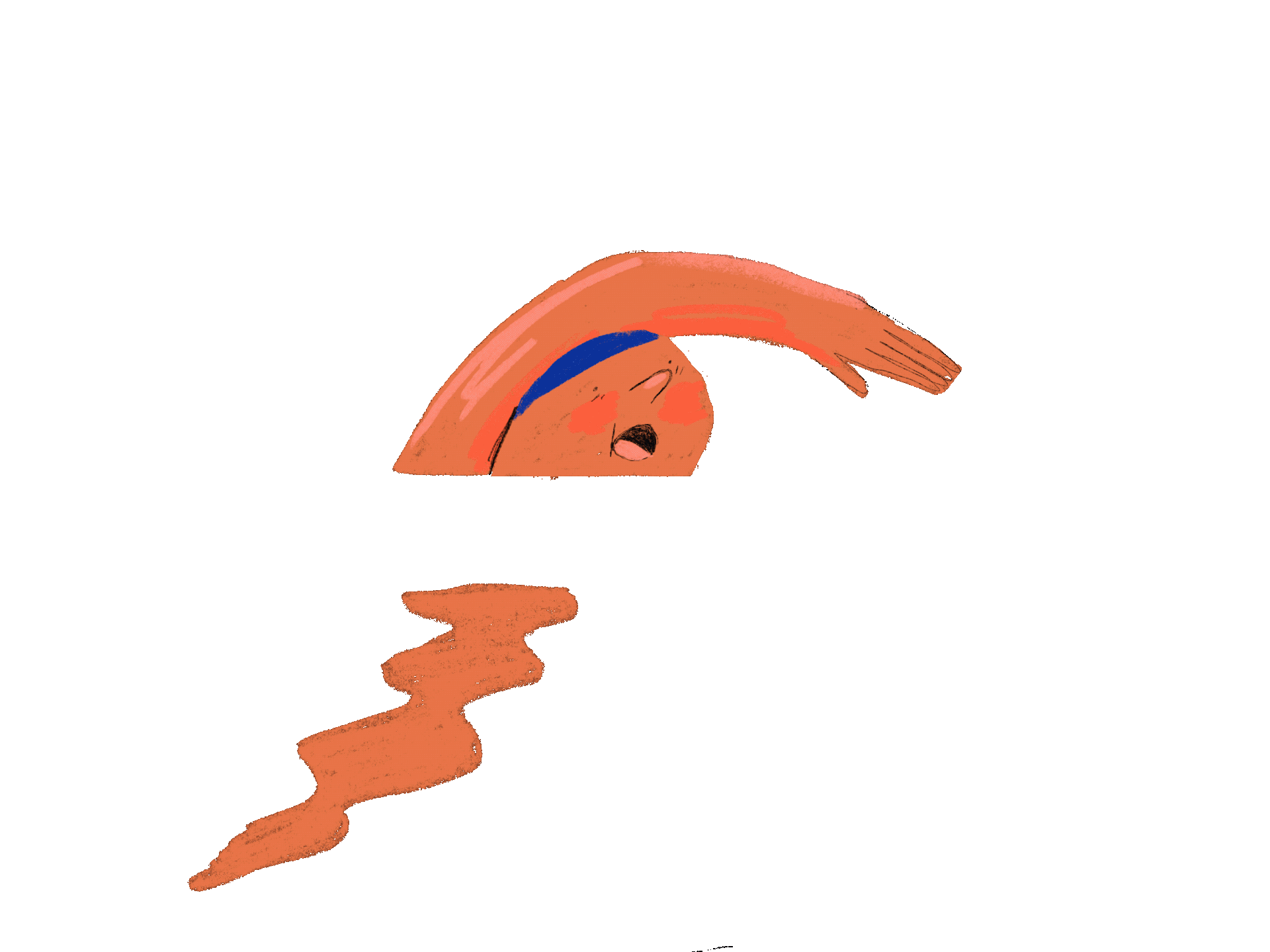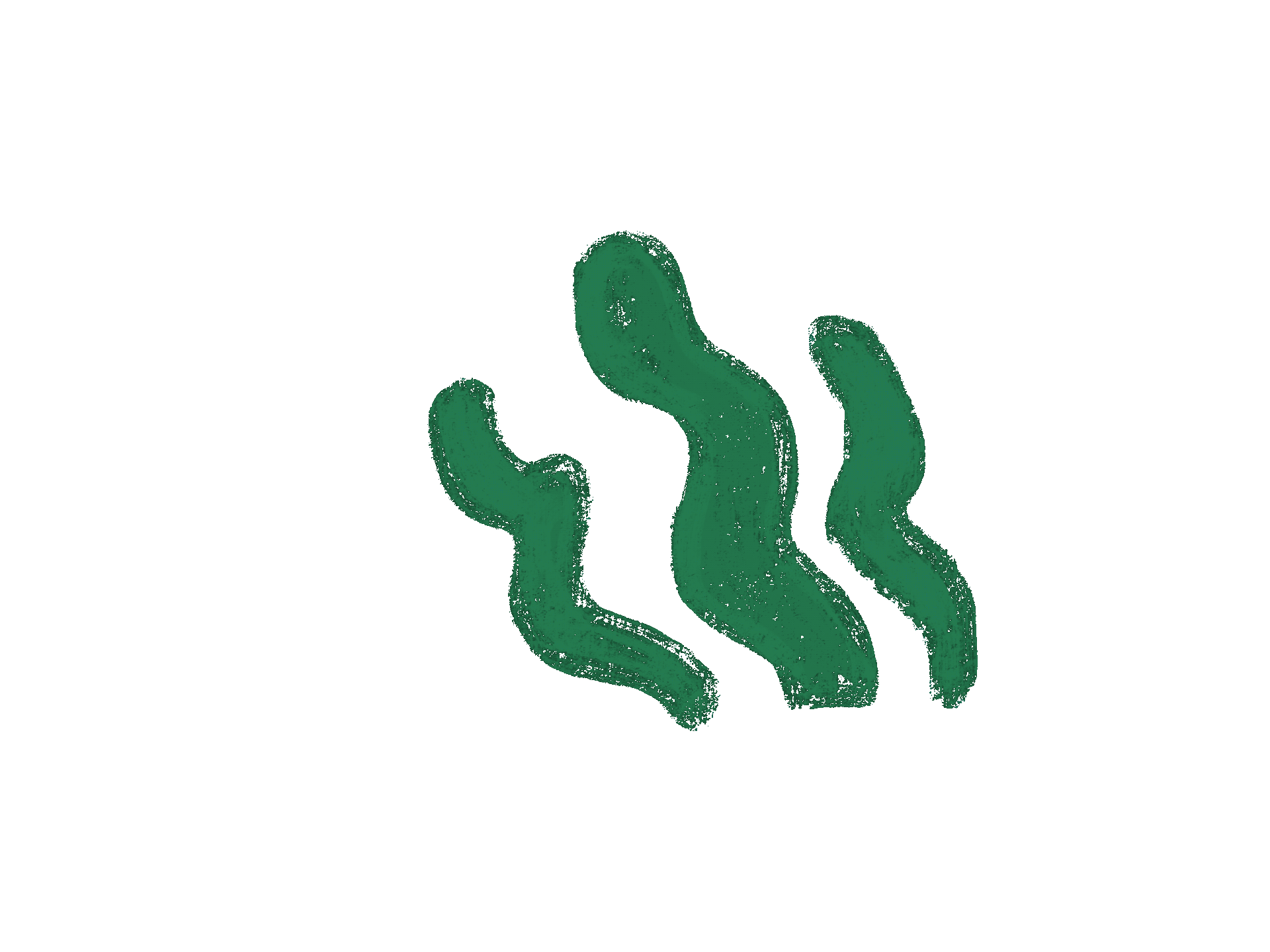 Having got hold of some demo audio, I wanted to quickly test out some of the timings and pacing of the narrative. This was a good way of taking a step back and seeing how each piece fit to another.
Feedback 26/03/20
- Keep referring back to the brief
-the visuals need to make consistent reference to the theme of dyslexia/ difference
- this should be carried in the details, a reflection of how I experience dyslexia, subtly but present everyday  
Throughout production I would cross off sequences of animation I had finished to keep track of how much progress I was making. ThIs was a useful tool for staying to deadline.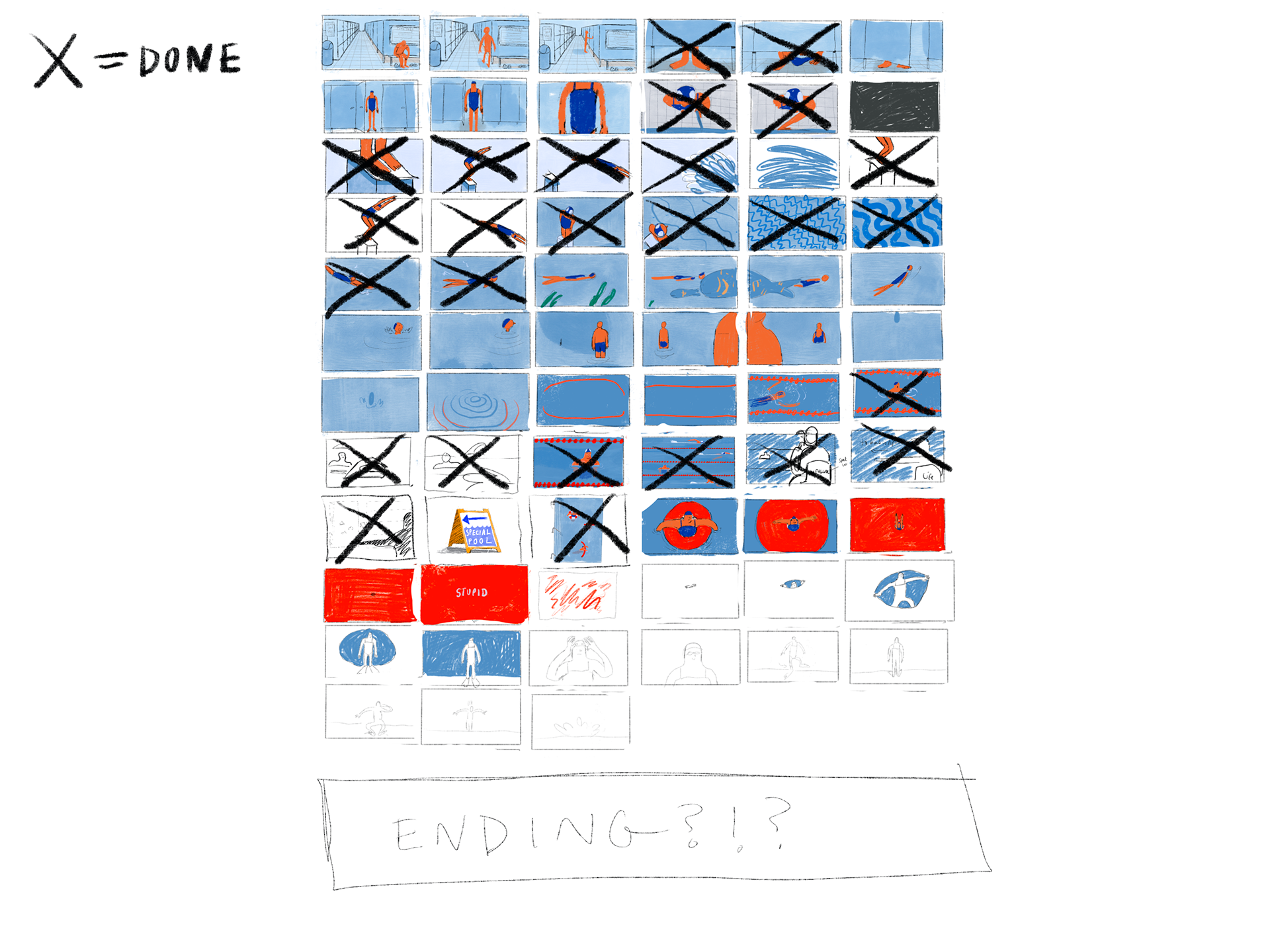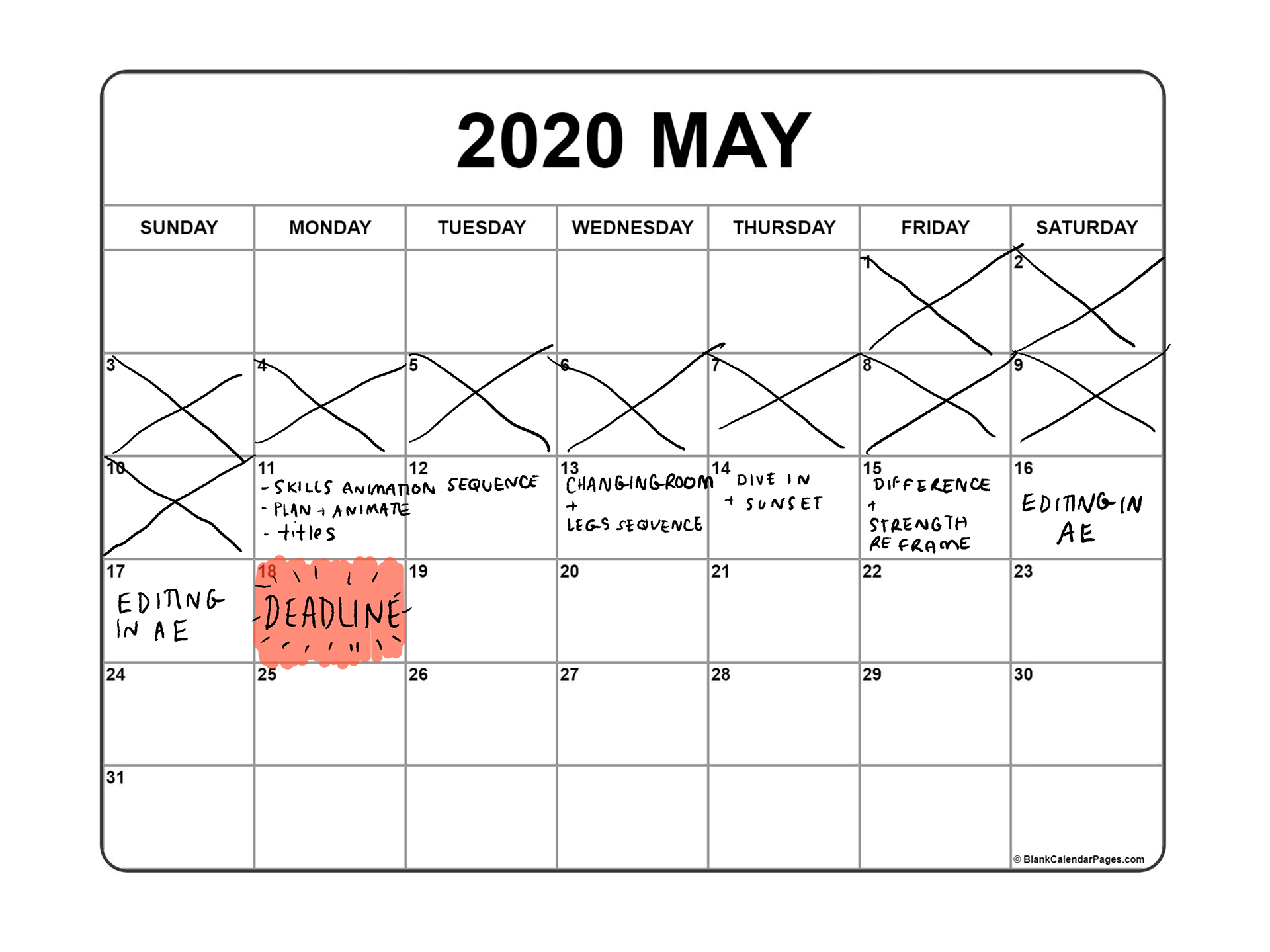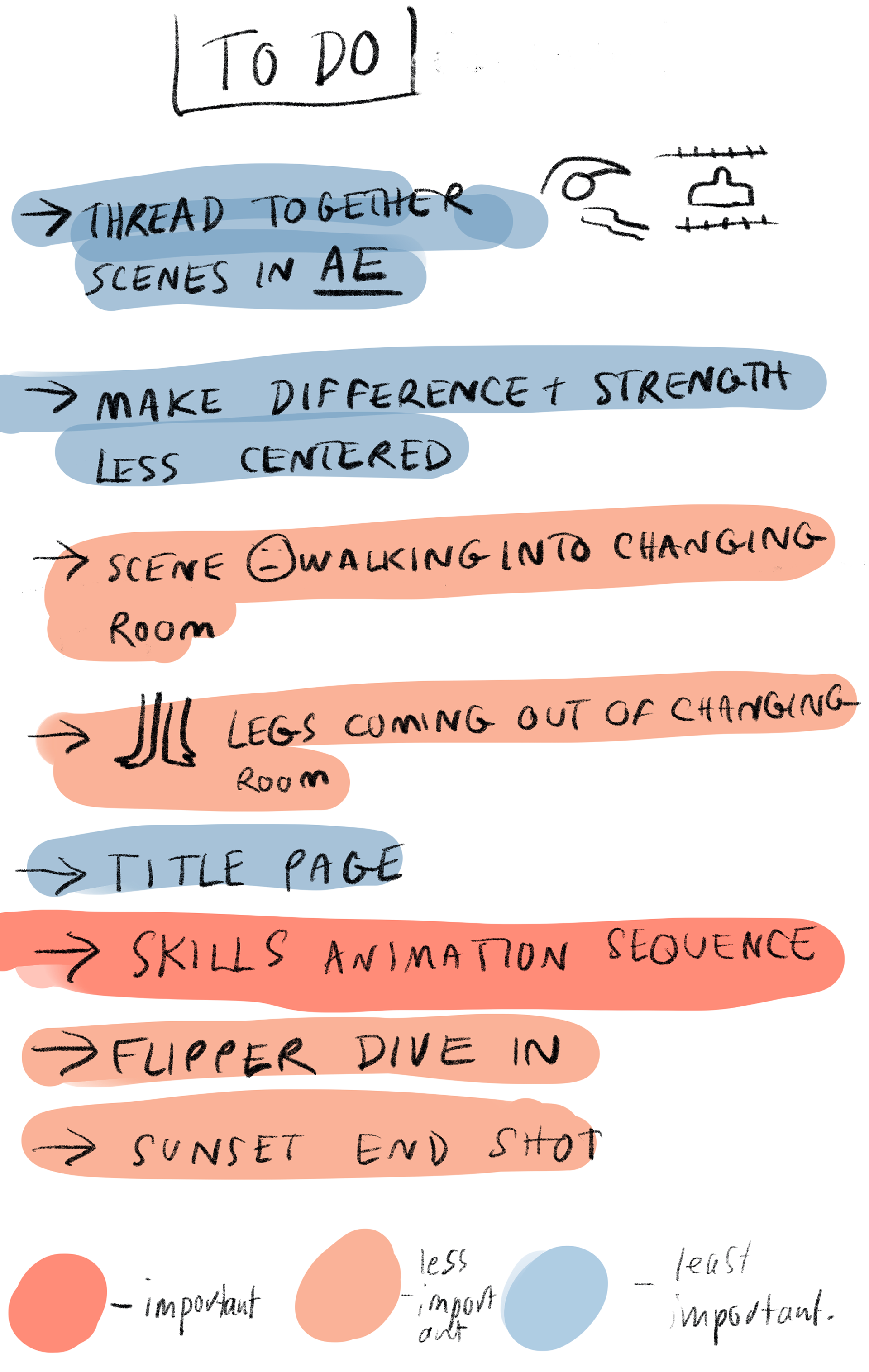 In response to feedback about making sure my animation was communicating I began to add typography into the animation to highlight the dialogue in certain areas.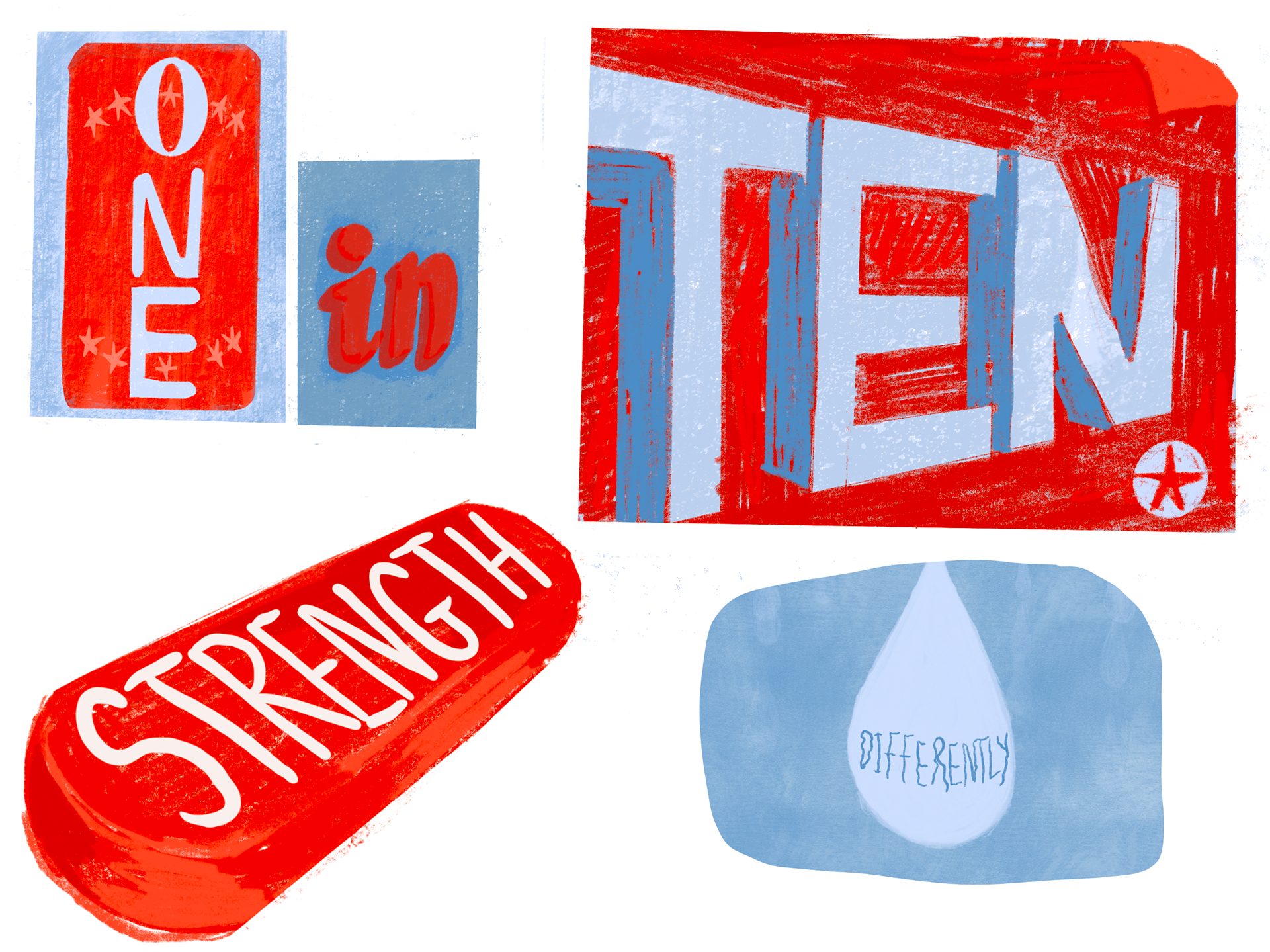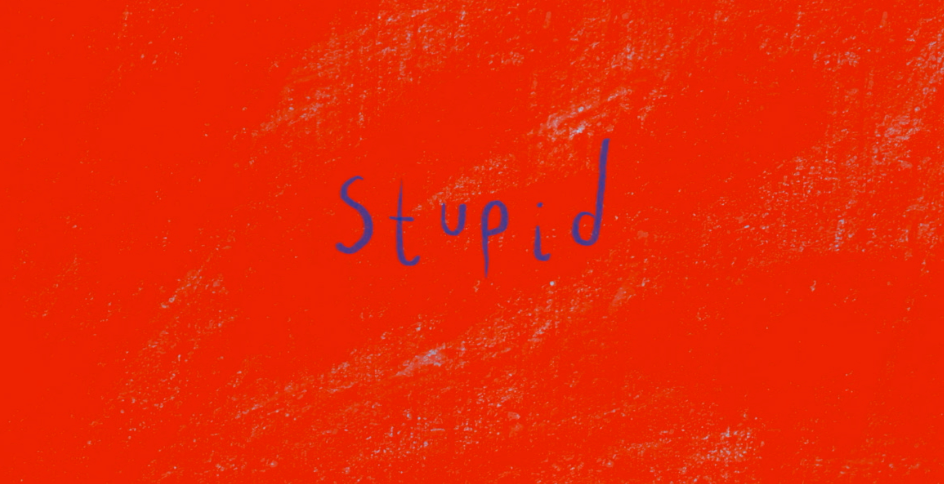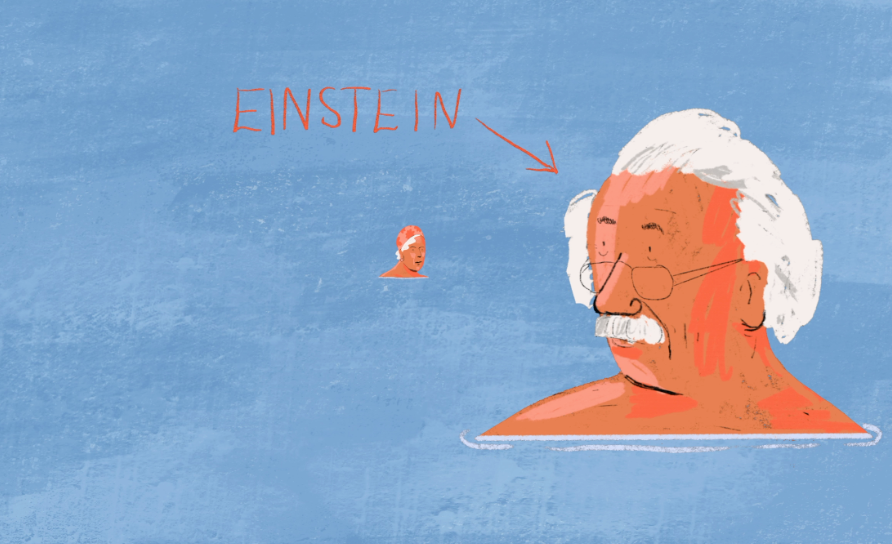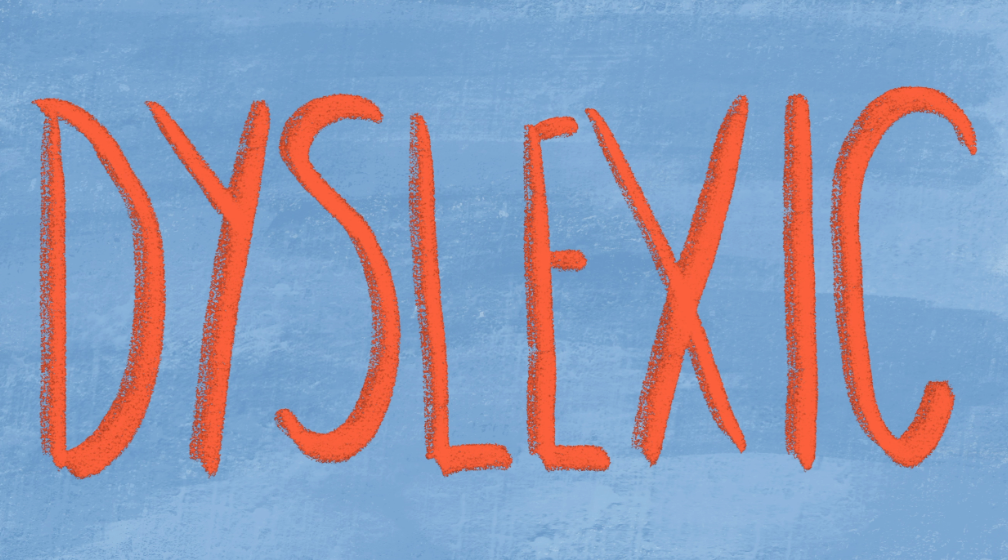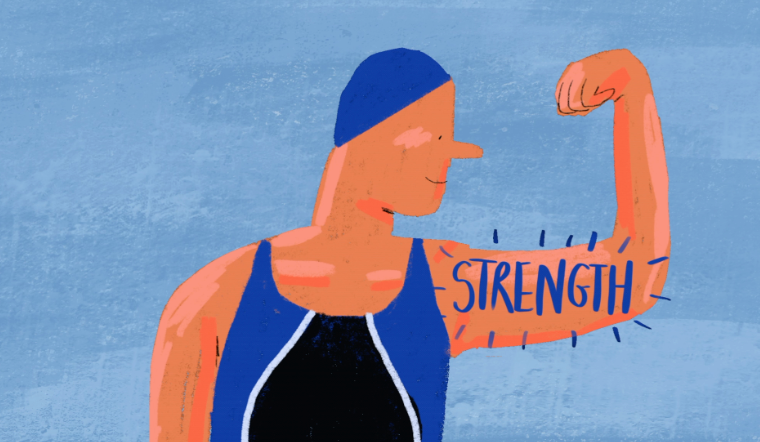 Communicating with actor for audio 
I was in contact with an actor who agreed to record the voice over in a professional studio. I sent her information about the project and once she agreed to collaborate I emailed her the script. She sent over the audio as separate files that were easy to edit into the animation.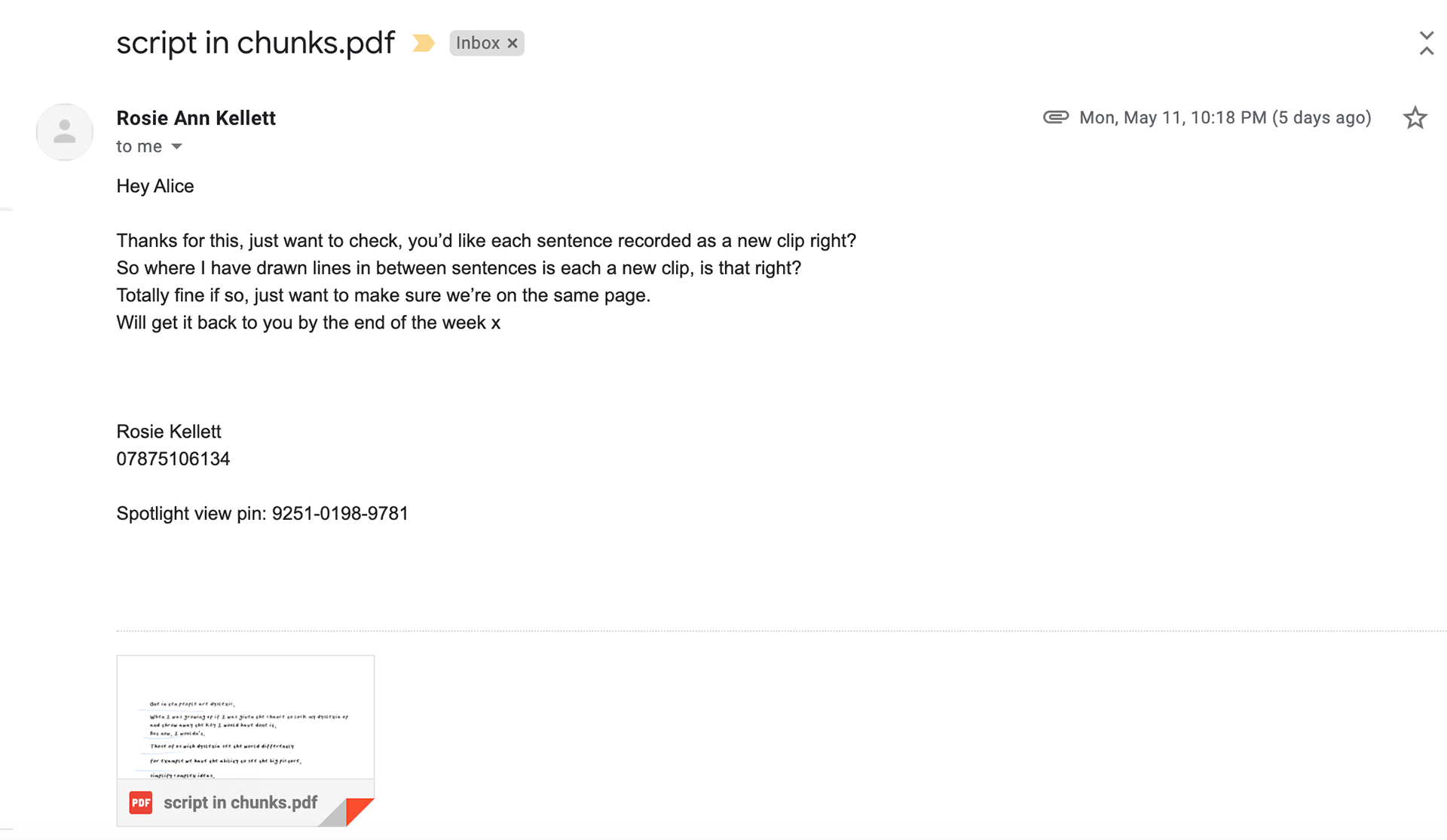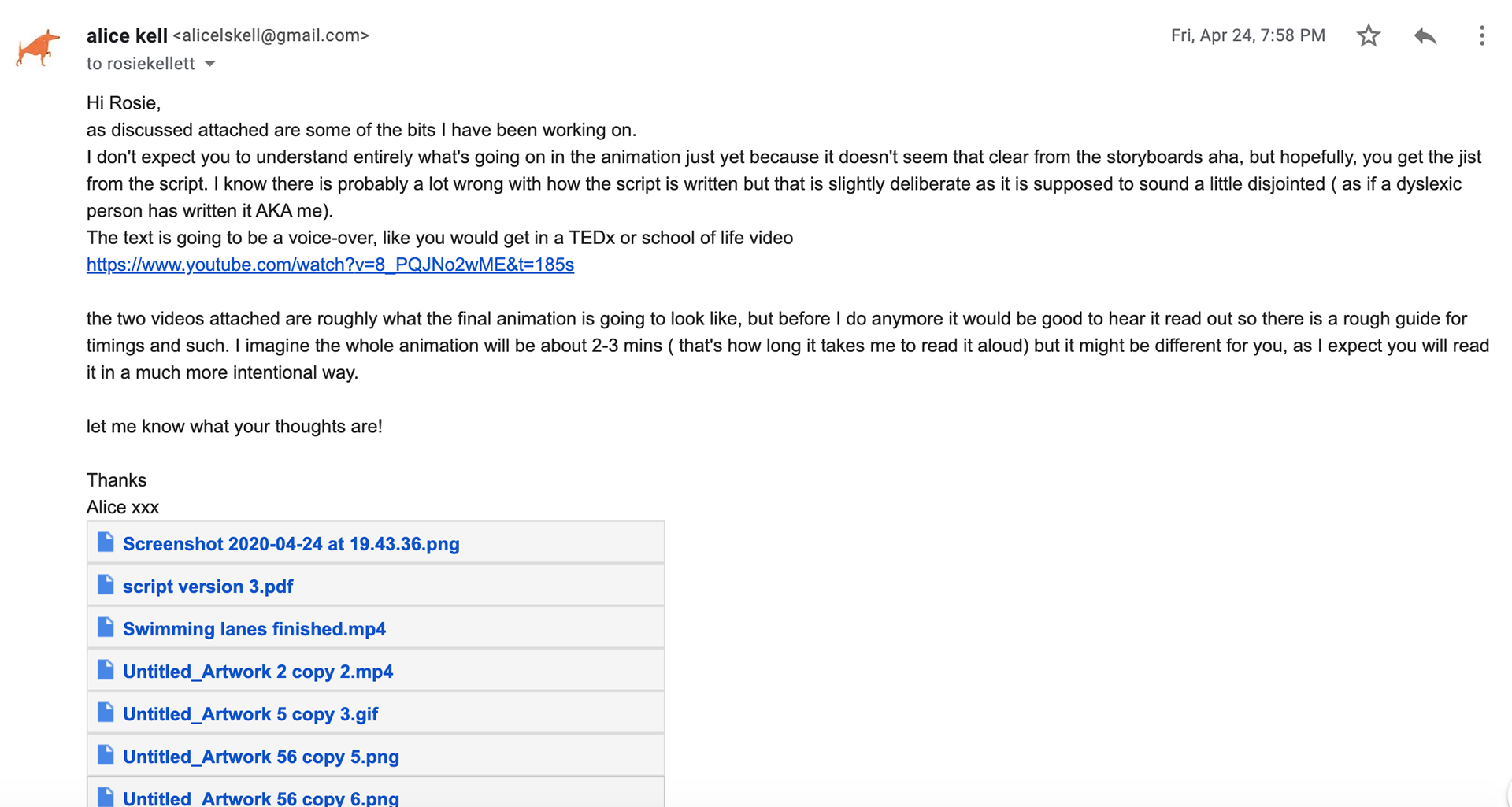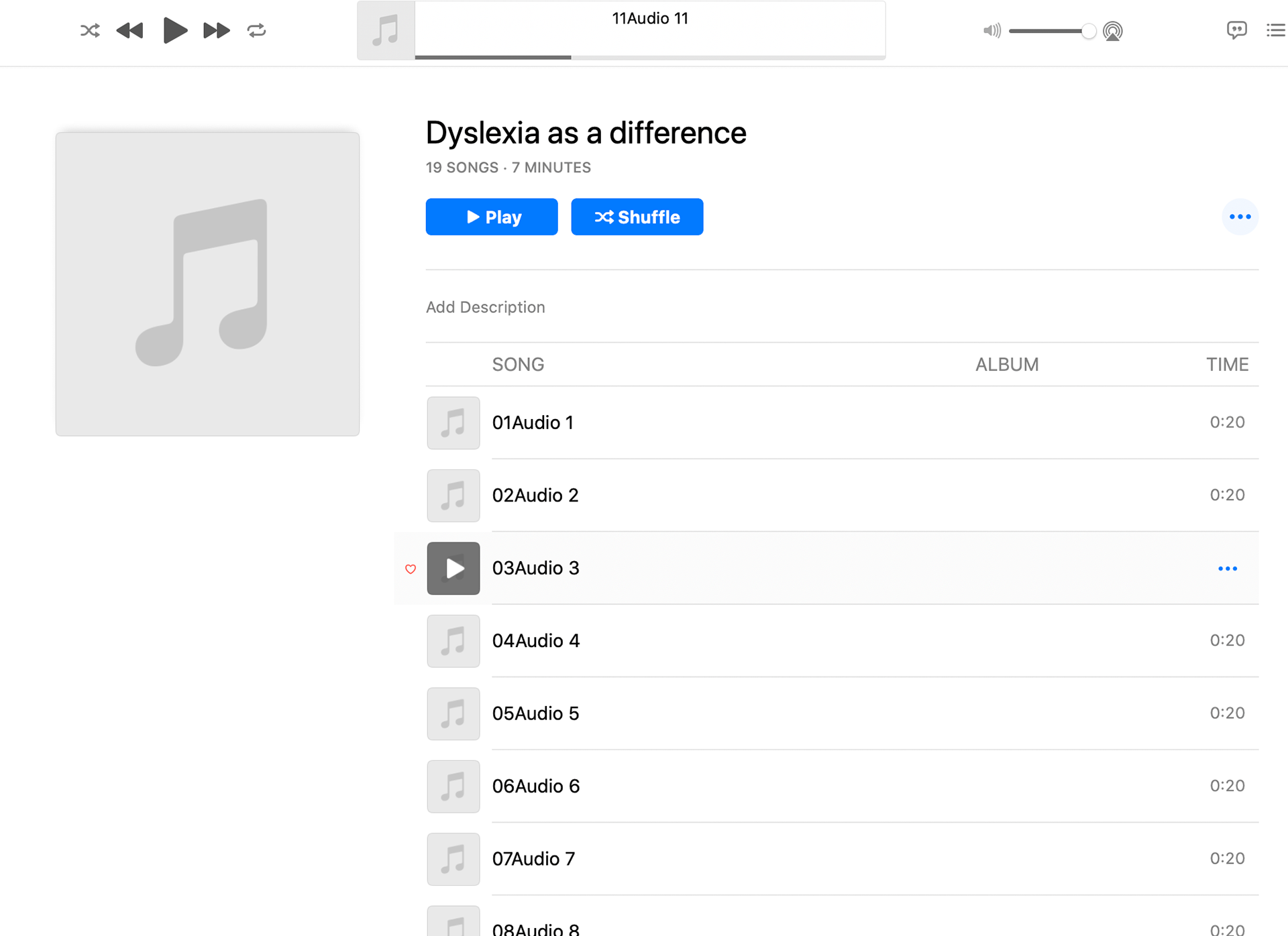 International Dyslexia Association  
Responding to feedback about the animation WIP, I looked for facts I could use to open the animation in order to set up some context for the viewer. The ones highlighted in red are shortlisted to be put into the animation. All information is from the International dyslexia association. 
Dyslexia is a neurological condition caused by a different wiring of the brain.
 Society's

perception of Dyslexia can affect a person's self-image.

People with dyslexia often end up feeling less capable than they actually are,  however if given the right support  the way individuals with dyslexia think can actually be an asset in achieving success.
Individuals with dyslexia are neither more nor less intelligent than the general population.
There is no cure for dyslexia and individuals with this condition must learn coping strategies. Research indicates that dyslexia has no relationship to intelligence.
In public s

chool settings where many teachers are not knowledgeable about this condition, students with dyslexia may be considered stupid or lazy.
After experiencing a great deal of stress due to academic problems, a student may become discouraged about continuing in school.
But some say the way individuals with dyslexia think can actually be an asset in achieving success.
In addition, dyslexia runs in families; parents with dyslexia are very likely to have children with dyslexia. For some people, their dyslexia is identified early in their lives, but for others, their dyslexia goes unidentified until they get older.
Students may also need help with emotional issues that sometimes arise as a consequence of difficulties in school. Mental health specialists can help students cope with their struggles
.
Editing together with sound fx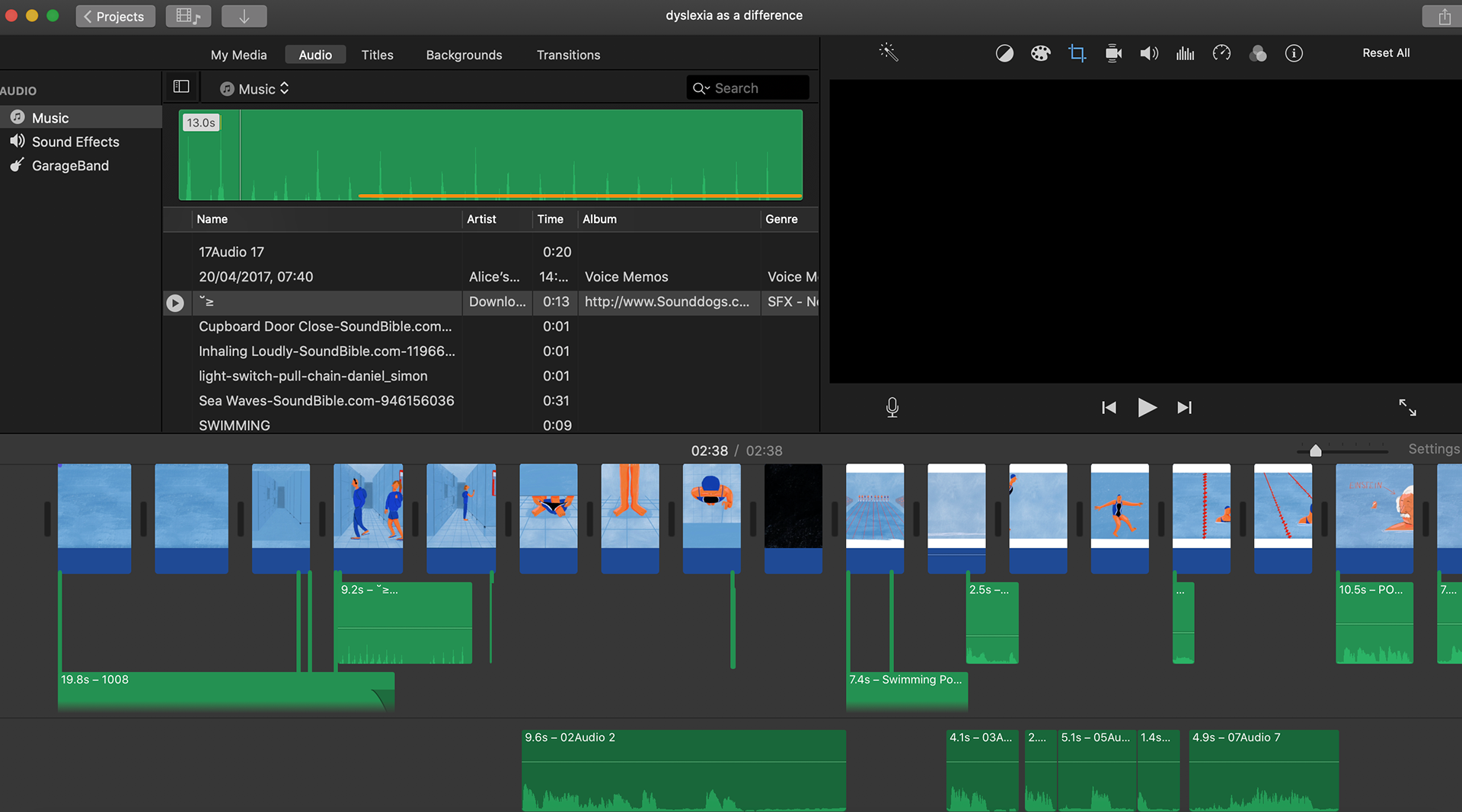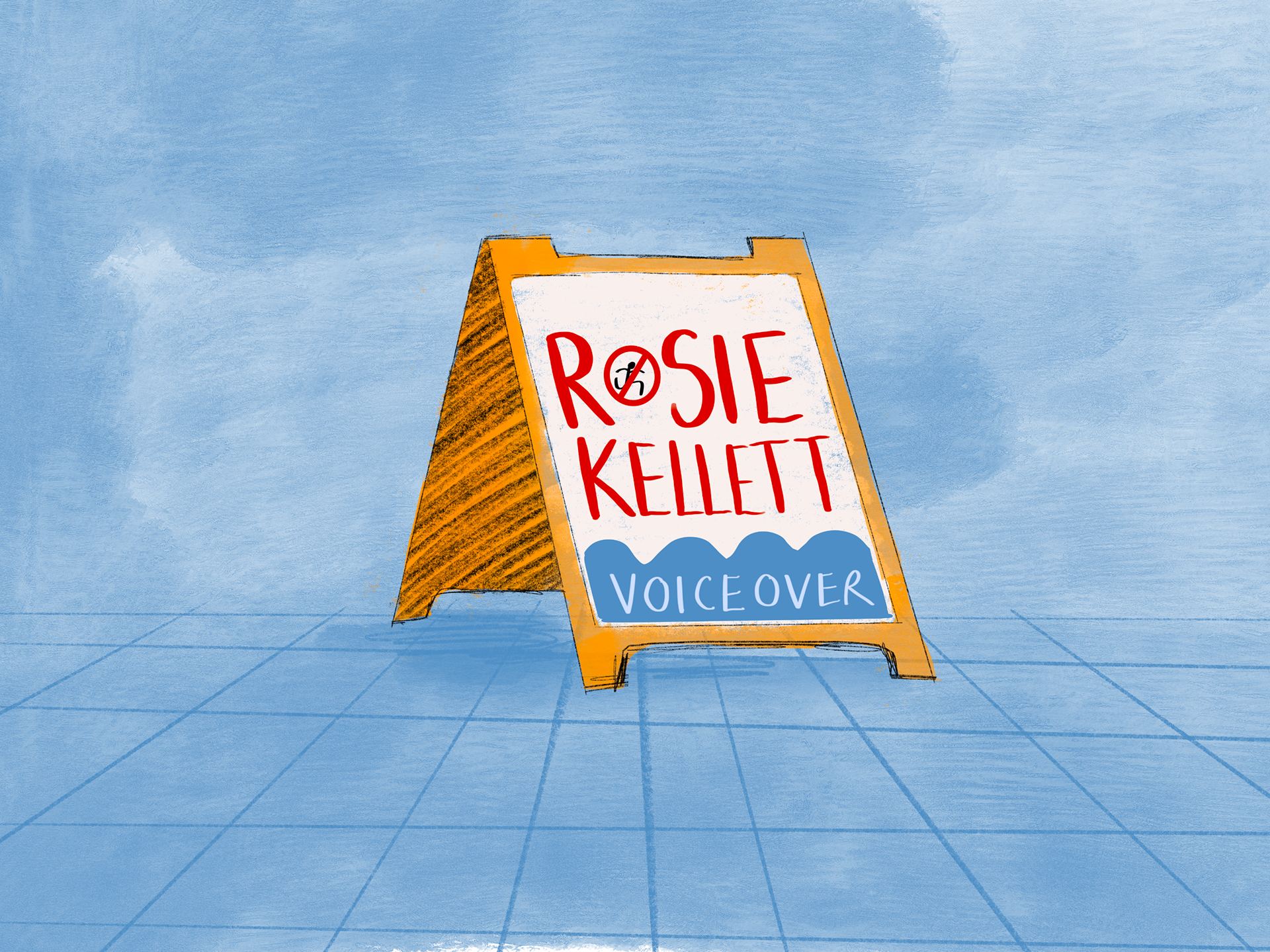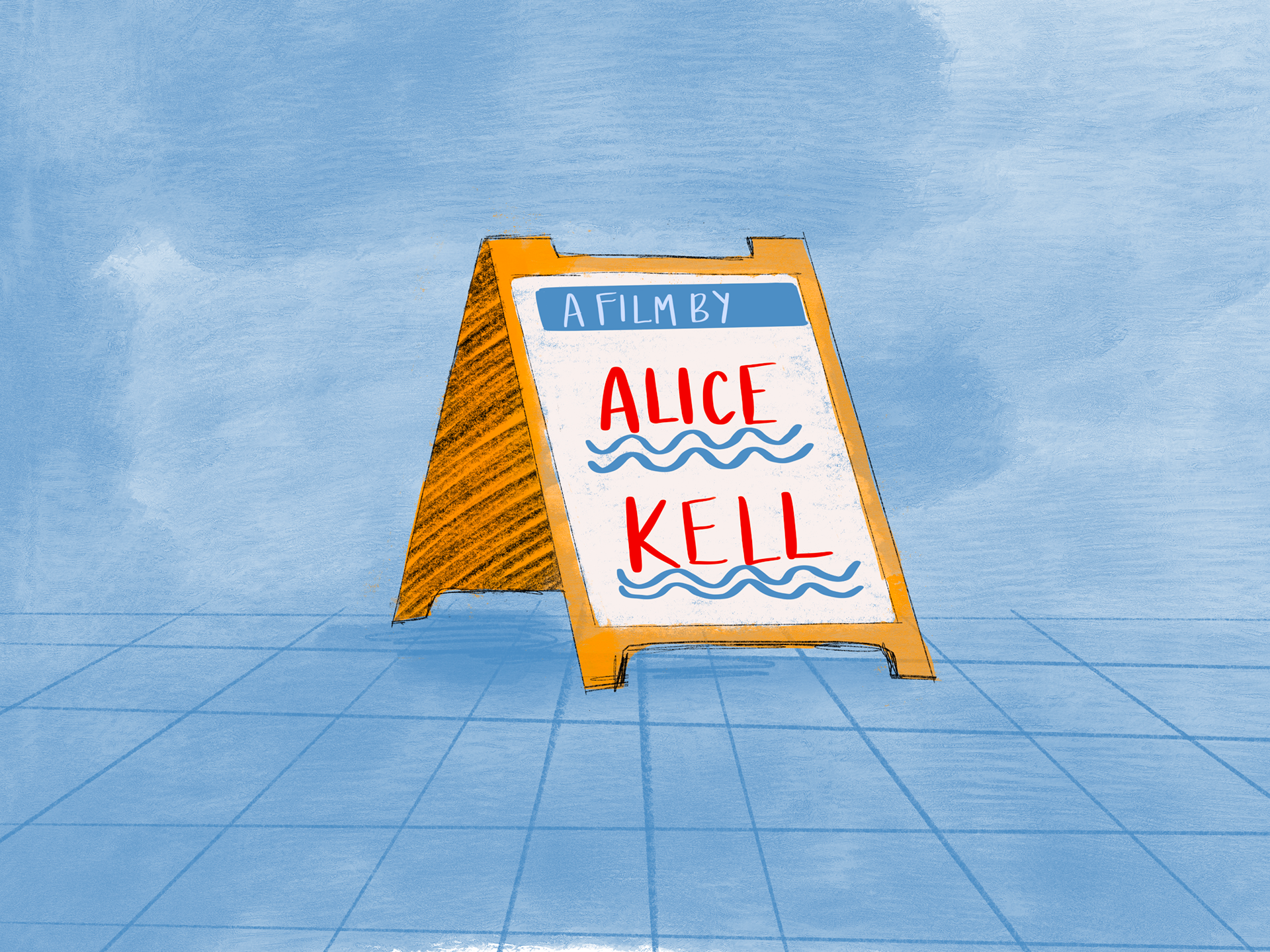 Despite all the challenges this project presented to me, I believe I have been successful in what I set out to achieve. I aimed to make a 2-3 minute animation in the style of Tedtalk/ School of life, that both informs and empowered those with dyslexia. Over the course of this project I've learnt how to embrace being a multi facetted practitioner, instead of just being the illustrator/ animator, I was also the script writer, editor, sound designer etc. This experience has made me realise my love for being creatively in control of a project. Before Unit X I thought I was reluctant to animate because of how time consuming it was however I now realise its not animating I dislike but not feeling ownership of what I am making, whether thats animation or illustration. This project has allowed me to fully embrace my creative voice and has given me a sense of authority in my field.

 Given the circumstances of Covid-19 there have been a-lot of things I would have done differently had the studios not been closed or teaching moved online. I believe if I was still at university doing this project I would have gotten more help with technical problems from the media help bar. Instead I did a lot of independent learning and problem solving. However this wasn't all negative as it meant I have become a more self sufficient practitioner.
Despite this I have shown collaboration skills by reaching out to a voice actor to give my animation a more professional feel. I have tried to remain professional work ethic throughout unit X by setting out clear SMART goals and constantly meeting  self initiated deadlines. 
Being in the collaborative environment of the studio improves my work whereas working alone in my room has meant I've often had tunnel vision. I enjoy taking regular breaks from what I am working on and talking with course mates about their projects and my own. Without the support network of other creatives around me, making the animation was less of an enjoyable experience than I would have hoped. Making it hard for me to put into practice advice from Laura Carlin Offset talk ( see reference page) about having fun and playing whilst creating.

This being said, I have been a fully engaged member of my tutor group by being present on all online teaching platforms. This has been good practice for when I am no longer a student and don't have any of the physical support networks around me, like the studio. I have also developed my online presence in the form of social media and website which is important when transitioning from student to graduate. I would like to improve/ maintain upon keeping a blog as this is an effective way for me to reflect on my practice and show potential clients my interests and working methods.

I am very happy with the choice of material and process I used to execute my animation. Switching to an Ipad has allowed my practice to become very transportable and compact without sacrificing quality or quantity of work.
  I would have liked to have finished the animation sooner and tested it more thoroughly and conducted a questionnaire whether it was communicating effectively.  I intend to enter this film into the Creative Conscience awards as well as start looking into other competitions to enter it into for example AOI awards for 2021.  I also want to reach out to organisations such as Made by Dyslexia and see if they have any interest/ feedback for my animation.